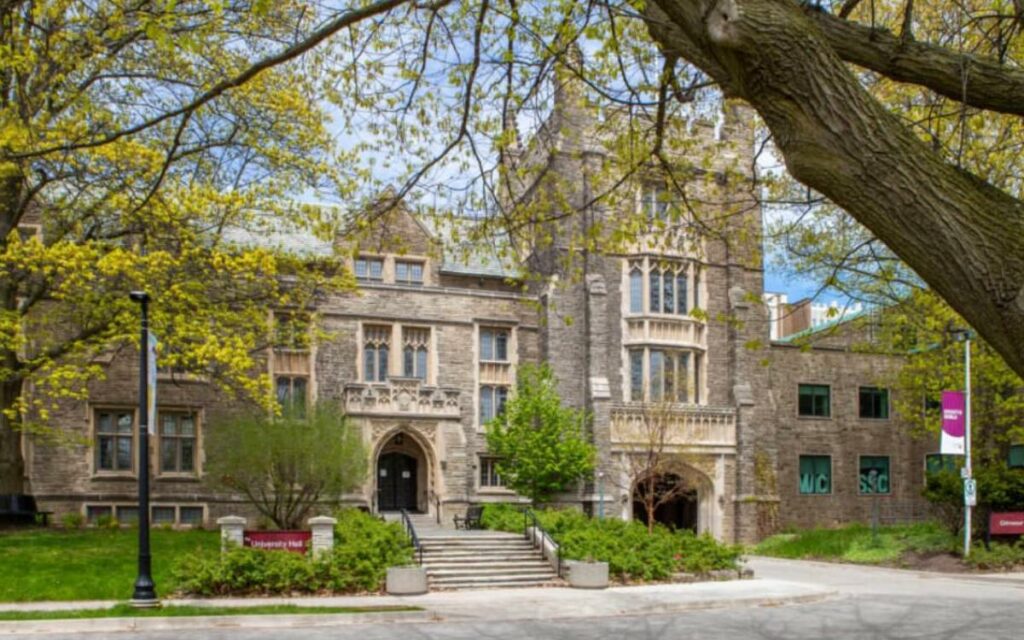 The Hamilton university finished seventh in Canada on the annual Impact Rankings by Times Higher Education. Photo credit: McMaster University 
The United Nations' Sustainable Development Goals (SDGs) challenge academic institutions around the world to come together to end poverty and hunger, reduce inequalities, improve health and education and build a more sustainable world.
McMaster has embraced this challenge to work together — across disciplines and faculties, locally and globally — to create a healthier, brighter world that leaves no one behind. From work on an inhaled COVID-19 vaccine to advocating for accessibility in digital practices, the university is having a direct impact on both local and global communities.
McMaster's commitment to embracing change and working together to solve the most complex issues across the globe has earned the university the rank of 33rd in the world in this year's Times Higher Education Impact Rankings, climbing four spots since last year's results were announced.
These rankings are a global performance metric that assess universities against the United Nations' Sustainable Development Goals.
The overall ranking includes 1,591 universities from 112 countries or regions.
"This ranking reinforces the importance of the work taking place across the McMaster community," says President and Vice-Chancellor David Farrar.
"With our focus on community-engaged research and teaching excellence, McMaster is committed to working collaboratively with our partners to advance the UN's Sustainable Development Goals and contribute to our local and global communities in significant and impactful ways."
In particular, McMaster has once again scored highly in SDG 3 (Good Health & Well-Being), ranking 12th in the world.
Home to the Global Nexus School for Pandemic Prevention and Response and one of the world's top health sciences programs, McMaster experts are working to prevent pandemics and mitigate health threats across the globe by developing a second-generation inhaled COVID-19 vaccine, studying past pandemics to understand how they affect our immune system today and making trailblazing discoveries in the field of antimicrobial resistance.
McMaster placed 33rd overall, and performed especially well in specific rankings in the following SDGs:
SDG 1 (No Poverty): 12th globally
SDG 3 (Good Health & Well-Being): 12th globally
SDG 9 (Industry, Innovation & Infrastructure): 55th globally
SDG 10 (Reduced Inequalities): 49th globally
SDG 17 (Partnerships for the Goals): 57th globally
Learn more about McMaster's performance in this year's Times Higher Education Impact Rankings here. 
This article first appeared on Brighter World. Read the original here.