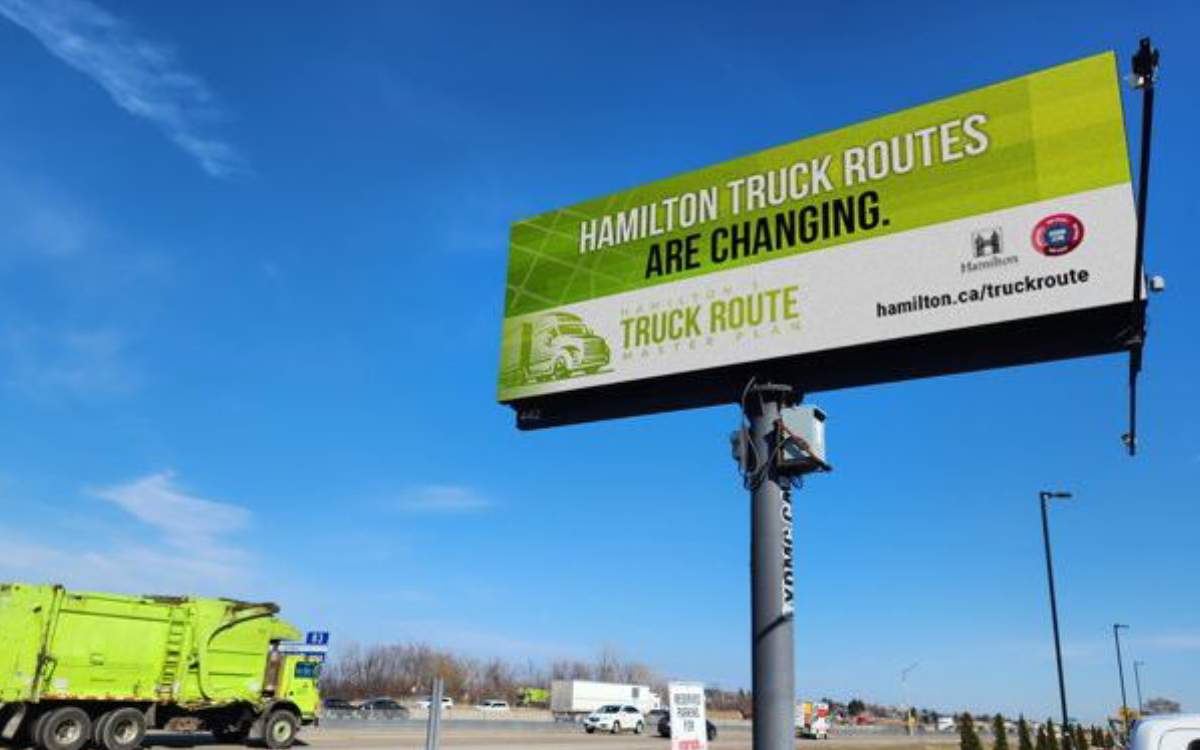 Local
The City of Hamilton has started to install new truck route signage as part of its updated Truck Route Master Plan that will see trucks with five axles or more banned from much of the lower city and downtown area.
The move comes as part of the 2022 Truck Route Master Plan update that was approved by Council last year.
The changes are the result of feedback and requests from residents and Hamilton Health Sciences (HHS) to restrict large trucks from residential areas and the area around Hamilton General Hospital.