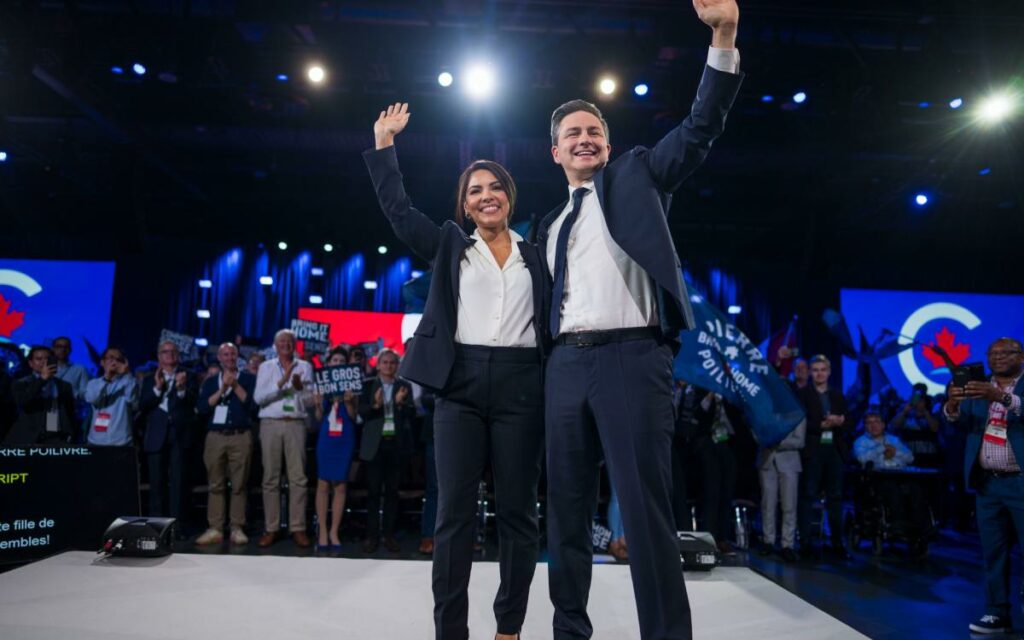 The Conservatives held their first in-person convention in five years this past weekend. On effectively every front, it was a smashing success. Photo credit: Twitter/Pierre Poilievre
The Conservative Party of Canada (CPC) policy convention in Quebec City wound up Saturday night after a very successful two and a half days of policy discussions, voting on policy resolutions, renewing old acquaintances, making new ones and, of course, schmoozing. From a personal perspective, I was delighted with the number of people who came up to me and said they regularly read my columns in The Niagara Independent! It seems our little online newspaper is having a growing impact. 
The fact that public opinion polls have been consistently positive for the CPC of late certainly didn't hurt the mood at the convention. In addition to the party itself doing very well in polls for some time, in the past few weeks party leader Pierre Poilievre has pulled ahead of Trudeau significantly when Canadians are asked who would make the best Prime Minister. 
I've attended quite a few political conventions over the years for both the Conservatives and the Liberals, and this one was probably the best. It was sizeable, with about 3,000 attendees, the speakers were all excellent and the various events flowed smoothly. Because of the pandemic, this was the first policy convention the party has held in five years, so everyone was more than ready for an in-person get-together. 
As for the various policies that were voted on by the delegates present, some of the most controversial involved gender issues. One policy resolution that supported women having "safe spaces" in such places as prisons, shelters, locker rooms and washrooms, and that there should be women-only categories in sports, awards, scholarships and grants, passed by a hefty 87 per cent vote. On the issue of gender dysphoria, 69 per cent of delegates voted to protect children by prohibiting life-altering medicinal or surgical interventions on minors under 18, and encourage positive mental and physical health support in such cases. 
The issue of Medical Assistance in Dying (MAID) also arose, with a policy stating that Conservatives opposed MAID for people living with disabilities or mental illness seeking to die based on poverty, homelessness or inability to receive medical treatment. That proposal passed with a vote of 71 per cent. On the issue of drug and substance abuse, a proposal that prioritizes drug prevention and substance abuse programs and supportive social services to address problems such as mental illness, poverty and homelessness attracted support of 93 per cent. 
As for climate issues, delegates voted 84 per cent in favour of an approach involving a gradual transition to a lower carbon-use future while supporting continued use of oil and gas and research into such technologies as carbon capture, battery-based storage, small modular nuclear reactors and hydrogen. 
There were many more policy proposals on the table, but these were some of the ones with the highest profile. Although the leader of the party is not bound by any of the votes of the delegates, it can nevertheless be very embarrassing for any leader to look as if they are offside with something the majority of members support. 
Extreme or questionable policies supported by members are typically highlighted by the media and other political parties as signs the party is off-base with Canadians. Indeed, Liberal Ministers Guilbeault (Environment) and Rodriguez (Transport) "crashed" the Conservative convention and spoke to media about how "far-right" the CPC was. These days, it seems that the left uses "far-right" to describe anyone who is not a card-carrying Marxist. In any case, the Liberals' attempt to disrupt the convention did not succeed and merely ended up appearing rude and desperate. 
Leader Pierre Poilievre's keynote speech was a barnburner. He was introduced by his wife Ana, who is also a dynamic speaker and has a knack for softening some of her husband's hard edges and more combative qualities. Poilievre spoke for over an hour on a wide range of topics, notably cost of living issues, inflation and the Bank of Canada, housing, the economy and of course the many failings of the Trudeau government. It was a masterful performance. 
Politics is always a game of good luck and good timing, as well as competence and the ability to appeal to the electorate. Poilievre is currently winning on all fronts. As more Canadians get to know him, his likeability has increased dramatically. Some strategic moves by the CPC to present a more well-rounded image of him as a good father, family man and husband are paying off. At the same time, the Liberal government is getting very long in the tooth and Canadians seem to be finally realizing that the Trudeau emperor has no clothes. I suspect if Poilievre had been leader earlier in the current Liberals' tenure when Trudeau was still enjoying a honeymoon period, the results would be different.
As things currently stand, the future looks bright for Conservatives in Canada. Unless something unexpected intervenes, the next election is still two years away, and lots can happen in the interim. Poilievre has had many successes in his first year of leadership, with a united party behind him, much better policy and economic credibility than Trudeau and an electorate that is viewing him more and more as Prime Minister material. As Poilievre himself would say, now it's time to "Bring it Home".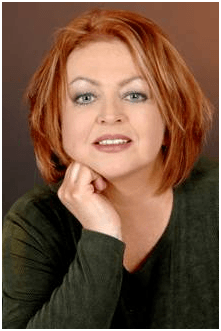 Catherine Swift is President of the Coalition of Concerned Manufacturers & Businesses of Canada (CCMBC). She was previously President of Working Canadians from 2015-2021 & President & CEO of the Canadian Federation of Independent Business (CFIB) from 1995-2014. She was Chief Economist of the CFIB from 1987-1995, Senior Economist with TD Bank from 1983-1987 & held several positions with the federal government from 1976-1983.
She has published numerous articles in journals, magazines & other media on issues such as free trade, finance, entrepreneurship & women business owners. Ms. Swift is a past President of the Empire Club of Canada, a former Director of the CD Howe Institute, the Canadian Youth Business Foundation, SOS Children's Villages, past President of the International Small Business Congress and current Director of the Fraser Institute. She was cited in 2003 & 2012 as one of the most powerful women in Canada by the Women's Executive Network & is a recipient of the Queen's Silver & Gold Jubilee medals.
She has an Honours BA and MA in Economics.