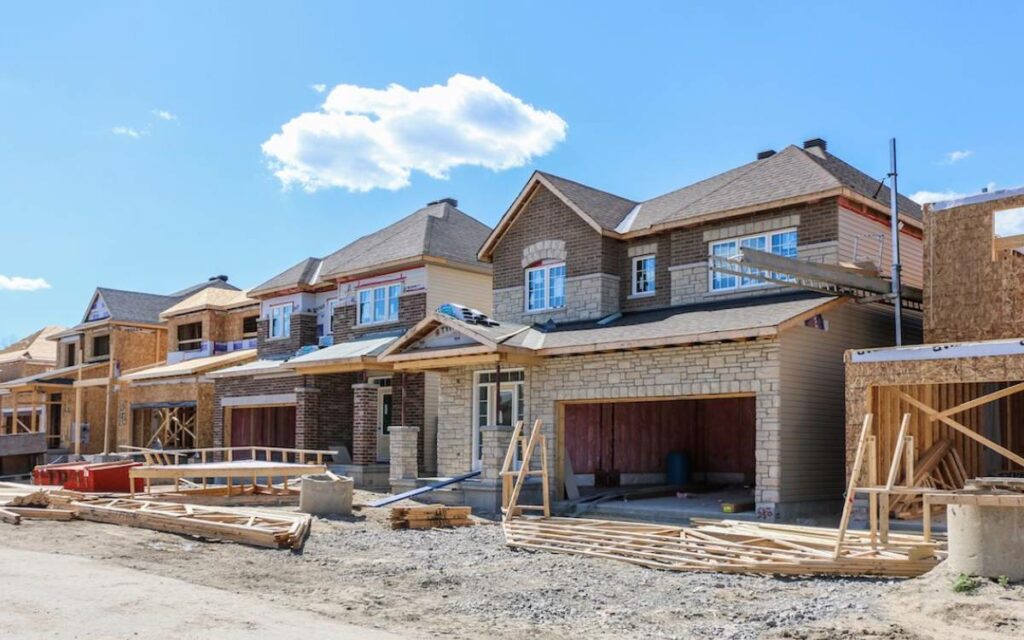 Mike Collins-Williams of the West End Home Builders' Association, which represents the residential construction industry in Hamilton and Halton Region, said now that everyone is finally in agreement regarding solutions to the housing crisis, "it's time for action". 
Earlier this week, the Ontario Home Builders' Association (OHBA), in conjunction with local partners including Hamilton's West End Home Builders' Association (WE HBA), released its five point action plan to increase the province's housing supply. 
The priorities laid out in the OHBA plan are based on the recommendations put forth by the province's Housing Affordability Task Force in February. 
"Ontario has a housing shortage, and the lack of supply is driving up housing costs across the province," said Luca Bucci, CEO of the OHBA. 
"Ontario needs to build at least 1.5 million homes over the next 10 years to restore affordable housing prices. The five points that the industry is releasing present a bold vision on how to get more housing built quickly, so that every Ontarian can afford a place to call home."
The plan's five points are as follows:
Make homes more affordable by speeding up approval times and eliminating red tape. Each month of delay in approvals adds thousands of dollars to the cost of a new home. 
Add certainty to the cost of building a new home by addressing out-of-control development fees. Fees and taxes from all levels of government account for up to 25 per cent of the cost of a new home. 
Make new lands available to build new housing. Home supply and costs are highly dependent on land availability. 
Lay the groundwork for future growth. New construction needs servicing and transportation infrastructure in place.
Take the politics out of planning. Too often local decision making undermines the provision of new housing. 
"The evidence is clear, solutions have been identified, consensus has been achieved – now it's time for action," said Mike Collins-Williams, CEO of the WE HBA, which represents the homebuilding and renovation industry in Hamilton and Halton Region. 
"Our industry's five-point plan outlines the changes necessary to ensure that Hamiltonians and Burlington residents will actually have the opportunity to be able to afford to live here rather than driving until they qualify in another community." 
Since 2019, the Ford government's Ministry of Municipal Affairs and Housing has been hard at work introducing a suite of legislation, policies, and recommendations centrally focused on making home ownership attainable for all Ontarians. 
Most recently, on Wednesday the ministry introduced the Strong Mayors, Building Homes Act that, if passed, would give the mayors of Ontario's two largest cities – Toronto and Ottawa – more control to deliver on shared provincial-municipal priorities, including the construction of 1.5 million new homes over the next 10 years.
The new legislation would give the two cities' mayors the power to, amongst other things, hire the CAO and municipal department heads, appoint committee chairs, bring provincial priorities forward for council consideration, veto particular bylaws, and propose the municipal budget. 
"The reality is over one third of Ontario's growth over the next decade is expected to happen in Toronto and Ottawa, and too many families are already struggling with housing and the rising cost of living. We need to support efficient local decision-making to help cut through red tape and speed up development timelines," Minister of Municipal Affairs and Housing Steve Clark said in a statement. 
"While there is no silver bullet to addressing the housing crisis, the Strong Mayors, Building Homes Act is another step in the right direction to provide more tools to municipal leaders to deliver on their platform commitments to constituents."