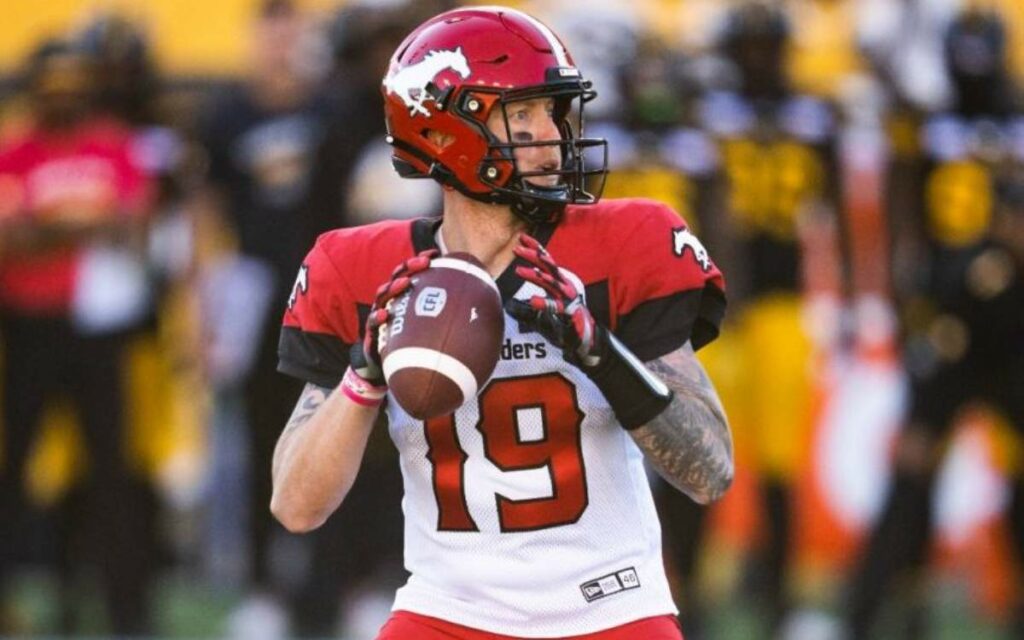 Team looks to bolster roster ahead of hosting 2023 Grey Cup. Mitchell is a two-time Grey Cup champion. Photo credit: The Canadian Press/Mark Blinch
The Hamilton Tiger-Cats made their first big move of the offseason last week, officially signing former Calgary Stampeders quarterback Bo Levi Mitchell to a three-year deal. A press conference was held on Tuesday, January 24, announcing the move.
Mitchell, who will wear number 19 for the Cats, ultimately decided to sign with the team rather than test free agency. He cited Hamilton's coaching staff and the fact that the city is hosting this year's Grey Cup as two of the reasons why he was attracted to the Tiger-Cats.
It also appears that Mitchell's move is meant to be more long-term than expected, with a three-year deal reached between parties.
While the 10-year CFL veteran has spent his entire career so far with the Calgary Stampeders, Hamilton traded for his rights in mid-November 2022, becoming the sole team allowed to negotiate with him for the past couple of weeks.
If Mitchell had decided to test the free-agent market, which opens on Tuesday, February 7, 2023, then other teams would have been able to have discussions with him.
Mitchell is primarily known for his leadership and experience, having won the 2014 and 2018 Grey Cups with Calgary and being named Grey Cup MVP in each championship win. He has also been named league MVP twice and has twice led the CFL in passing yardage.
The 32-year-old native of Katy, Texas, a small town in the Houston area, came to Canada in 2012 and became the Stampeders starter in 2013. Injuries in the 2019 and 2021 seasons meant that he eventually lost the starting job to Jake Maier.
In signing Mitchell, it is expected that quarterback Dane Evans will likely be traded or released by the Tiger-Cats. Although there is a slight chance Evans could stick around as a backup, it seems unlikely. The team said they will have an update in the coming weeks.
Mitchell was joined by his wife Madison Hilpert Mitchell and his two daughters – five-year-old Ele and three-year-old Lakelyn – at the Tuesday press conference.
There has also been talk that Mitchell's signing could help attract some CFL free agents, particularly receivers, to sign with the team as well. 
One notable wide receiver who is expected to test the free agent market is Canadian Kurleigh Gittens Jr. who played with the Toronto Argos in 2022. He was the East Division finalist for Most Outstanding Canadian and played university football with the Wilfrid Laurier Golden Hawks.
Another receiver set to hit free agency is Montreal Alouette Eugene Lewis. Lewis finished second in the league in receptions and third in both receiving yards and touchdown receptions. He was named the East Division's Most Outstanding Player and announced via social media that he will be testing the market.
Yet another receiver who is a free agent, but whose offensive production has waned the past couple of seasons is former Tiger-Cat Brandon Banks. Banks won the Grey Cup with the Argos in 2022 but then parted ways with the team. Some expected him to announce retirement, but he has not yet done so, indicating that he might be in the mood for one more season in the CFL. It would be fitting for Banks to come back to the Tiger-Cats.
Despite being 32 years old, Mitchell is younger than all three other east division quarterbacks: Trevor Harris is 37, McLeod Bethel-Thompson is 35, and Jeremiah Masoli is also 35.
The Tiger-Cats preseason opens up at Tim Horton's Field on Saturday, May 27 against the Argos.
Their regular season kicks off on Friday, June 9 at IG Field in Winnipeg, with the home opener Friday, June 23 against the Montreal Alouettes. The Grey Cup is Sunday, Nov 19 at 6 PM in Hamilton at Tim Horton's Field.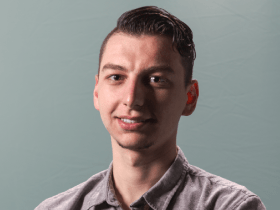 Based in Hamilton, he reaches hundreds of thousands of people monthly on Facebook, Instagram, TikTok, and Twitter. He has been published in The Hamilton Spectator, Stoney Creek News, and Bay Observer. He has also been a segment host with Cable 14 Hamilton. In 2017, he received the Chancellor Full Tuition Scholarship from the University of Ottawa (BA, 2022). He has also received the Governor General's Academic Medal. He formerly worked in a non-partisan role on Parliament Hill in Ottawa.