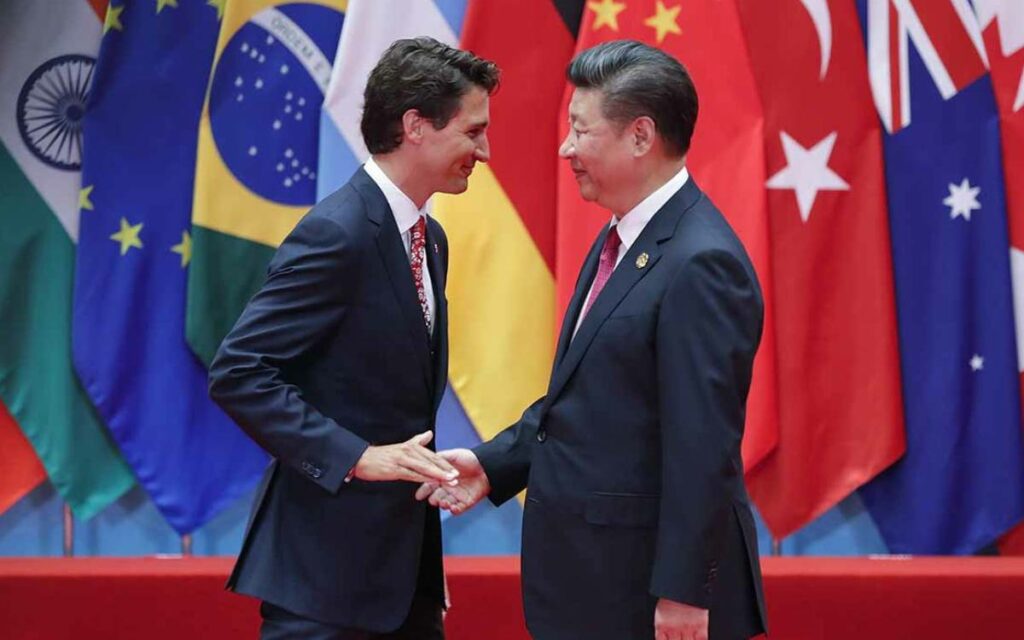 In the coming months, Canada will have to make some tough decisions regarding cooperation with the CCP and its auxiliary actors, including implementation of Huawei's 5G network and the country's Indo-Pacific strategy. Photo credit: Getty Images/Lintao Zhang
With the new year upon us, a challenge the federal government is thinking about this week and for weeks to come is Canada's relationship with China. At best our relationship with China can be described as rocky and one that needs to change. 
Since December 2018, Canada has been at odds with China following the arrest of Huawei executive Meng Wanzhou on a US warrant. China responded to this arrest by detaining two Canadians, former diplomat Michael Kovrig and businessman Michael Spavor, and blocking some Canadian imports. Both men were detained in China for over 1,000 days before being released last September. 
In mid-December, Canada, concerned about the Chinese treatment of their citizens, especially the Uyghurs, joined other nations like the United States, Great Britain and Australia in participating in a diplomatic boycott of the Beijing 2022 Olympic Games. Meaning that the games will go on with Canadian athletes participating, but there would be no officials representing Canada. The move was that of symbolism, with little response from the host country.
In a year-end interview with Global News, Prime Minister Trudeau said that China has been playing countries off each other and Western democracies must stand together and unite against China. The prime minister elaborated on this by pointing to Western countries competing for access to China's markets. 
The Chinese government did not look kindly at these words from the prime minister and quickly shot back, saying that Trudeau had been "misunderstanding" and "miscalculating" Canada's approach to relations with China. The Chinese government wondered out loud if Canada sees them as a partner or rival. 
And that is a good question to ask, is China a friend or foe to Canada? 
That's what the government is currently trying to determine because, as a nation, we can not sustain our current relationship with China. When the Liberals first took to office in 2015, they viewed Canada's relationship with China as one that was friendly. 
So friendly in fact that they appointed long-time Liberal MP and senior cabinet minister John McCallum as our ambassador to China. Over time, the relationship between the countries deteriorated and in 2019, at the request of Prime Minister Trudeau, McCallum submitted his resignation as ambassador.  
As the government recalculates its course with China, it's facing two important decisions in the coming months: Huawei's participation in Canada's 5G networks and Canada's new Indo-Pacific strategy.
Concerns around Huawei's close relationship with the Chinese government have been at the forefront of concern around their participation in Canada's 5G network. Though Huawei stresses its independence, last month the Washington Post reported 100 internal presentations that Huawei created and pitched the Chinese government on ways they could help track individuals and support the government achieve its goals. Many countries are wary of Huawei but their ability to deliver on 5G is forcing the government to grapple with the possibility of letting them compete in Canada's monopolized telecommunication space. 
Next on the government's agenda for China is the new Indo-Pacific strategy. Though not mentioned by name in the prime minister's mandate letters, he asked Minister of Foreign Affairs Melanie Joly to "expand collective responses to arbitrary detention, economic coercion, cyber threats, foreign interference in democratic processes and egregious violations of human rights." The minister will receive support from the ministers of international trade and international development and the minister of defence.
By adding three ministers to this strategy, the government is acknowledging the challenges it will face when developing and implementing its chosen approach. The addition of the defence minister is particularly interesting as it indicates that the government is concerned about potential military consequences the strategy could create. 
With a new year upon us, it is time to make changes that will create momentum for this year and years to come. It's time for the government to establishe a clear relationship with China that will benefit Canada.  
Daniel Perry is a consultant with Summa Strategies Canada, one of the country's leading public affairs firms. During the recent federal election, he was a regular panelist on CBC's Power and Politics and CTV Morning Ottawa.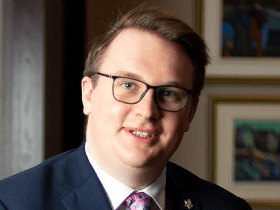 Daniel Perry is a consultant with Summa Strategies Canada, one of the country's leading public affairs firms. During the most recent federal election, he was a regular panelist on CBC's Power and Politics and CTV Morning Ottawa.