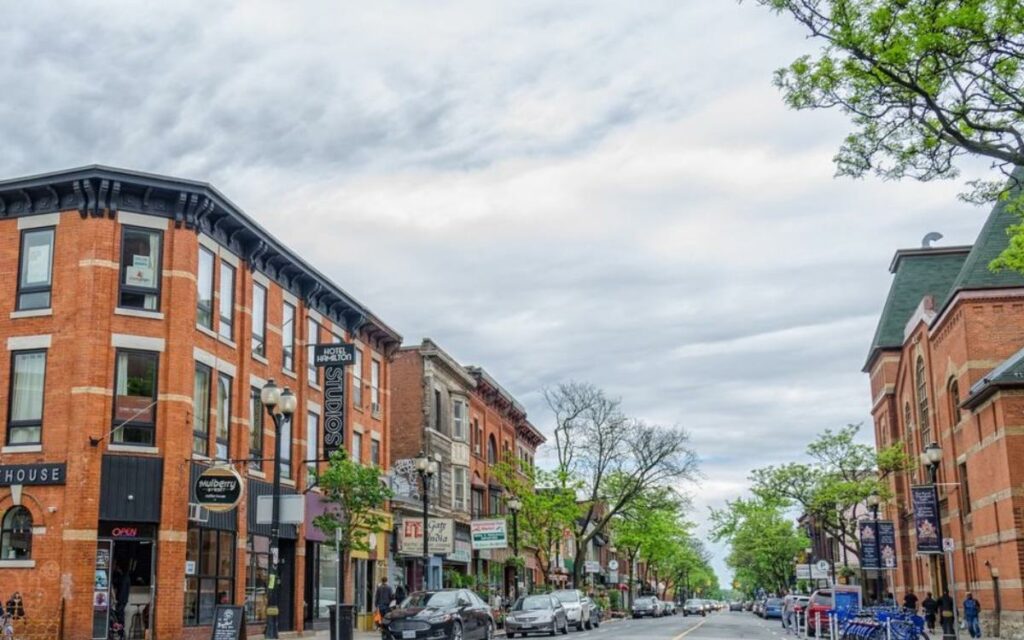 Similar 2018 event ended with mob of people vandalizing Locke Street businesses (pictured) in infamous riot. Photo credit: Tourism Hamilton
A controversial event that was probed by police in 2018 is returning to Hamilton on Saturday, September 30.
Officially dubbed the "Hamilton Anarchist Bookfair," the event made headlines for being linked with the now infamous riot of Locke Street that occurred the exact same weekend as the 2018 "bookfair."
A March 6, 2018 article in The Hamilton Spectator details the "disturbing scene" on Locke Street on the night of Saturday, March 3, 2018. 
"About 30 masked thugs in black went wilding down the popular commercial street breaking shop windows, vandalizing cars, and terrorizing the public. Damage is estimated at more than $100,000," the article reads.
The mob carried a sign that said they were "the Ungovernable" (a popular anarchist phrase) and also reportedly lit fireworks, set off smoke bombs, and threw rocks at police.
Peter (Cedar) Hopperton and four others were arrested in connection to the vandalism.
Court documents detail that Hopperton organized the 2018 anarchist bookfair and promoted the march down Locke Street at the event.
It remains unclear who is organizing the 2023 event.
Anarchism is a political theory typically rooted in frustration with societal power imbalances. 
In North America, anarchism has primarily been tied to communist movements that promote abolishing both the police and private enterprise (hence the vandalism of Locke Street businesses).
2023 Event
While the 2018 event was held at Westdale Secondary School, the 2023 event will be at Hamilton Craft Studios at 121 Princess Street near the Barton Street East and Sherman Avenue North intersection.
It is a one-day event running from 10AM to 6PM on Saturday, September 30.
The event's website lists that a number of different vendors will be in attendance including the Hamilton Encampment Support Network (HESN).
HESN is oft-quoted by Hamilton's legacy media and was formed out of Defund HPS, a group that staged protests outside city hall in 2020 demanding a 50 per cent cut of the police budget and "free housing."
HESN protests have also included messaging and chants in support of abolishing the police.
Hamilton Centre MPP Sarah Jama and HWDSB trustee Sabreina Dahab (Ward 2 – Downtown Hamilton) have historically been involved with the group in various capacities.
Councillor Cameron Kroetsch (Ward 2 – Downtown Hamilton) is also known to regularly attend their rallies and has also tweeted his support for HESN's work, which continues to consist of protests in favour of reducing police budgets.
Workshops listed on the event's website include:
Little Black Flags: A Discussion for Anarchist Parents

Black Flag, Black Life
Practical Abolition: Organizing with Prisoners to Destroy Prison

Going on the Offensive: On the Anarchist Logic of Attack

Understanding the Current Constitutional Challenge: Sex Workers Bash Back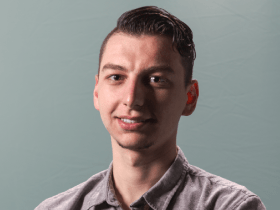 Based in Hamilton, he reaches hundreds of thousands of people monthly on Facebook, Instagram, TikTok, and Twitter. He has been published in The Hamilton Spectator, Stoney Creek News, and Bay Observer. He has also been a segment host with Cable 14 Hamilton. In 2017, he received the Chancellor Full Tuition Scholarship from the University of Ottawa (BA, 2022). He has also received the Governor General's Academic Medal. He formerly worked in a non-partisan role on Parliament Hill in Ottawa.