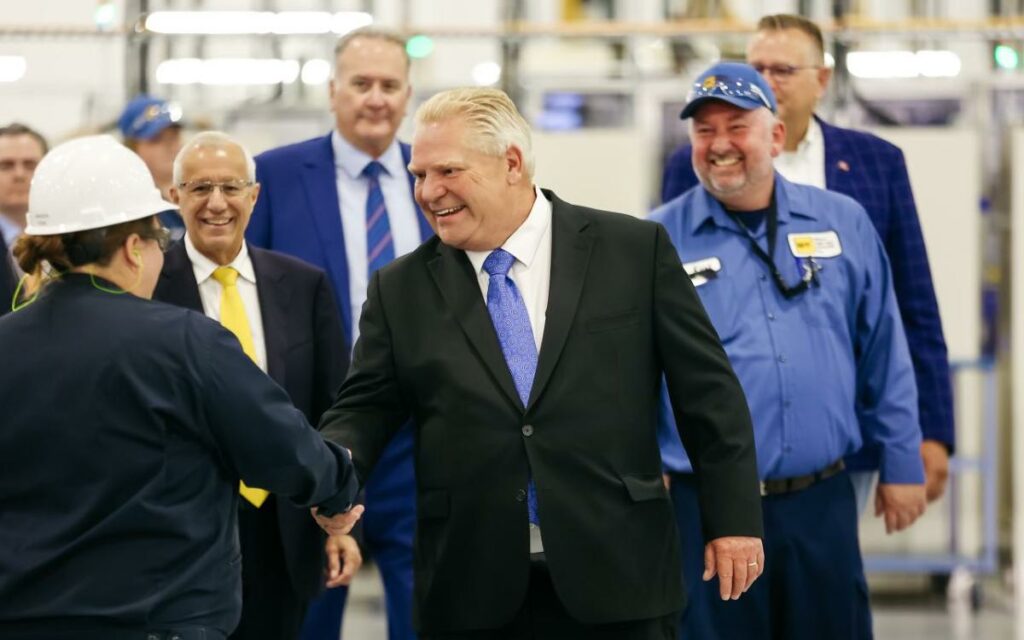 Doug Ford's government is anything but the lean, efficient administration he promised taxpayers. Photo credit: Twitter/Doug Ford
The man who once promised a leaner, more efficient and effective government at Queen's Park has instead allowed it to balloon larger than any other Ontario premier in the 21st century.  
In Premier Doug Ford's first throne speech, he promised to "identify and eliminate duplication and waste." 
When Ford was sworn in as premier in 2018, his cabinet included 21 members. This was the smallest cabinet in decades and seemed to indicate that Ford meant what he said about ending wasteful and bloated government at Queen's Park. 
Five years later and Ford now holds the record for the largest cabinet in Ontario history. Ford's new 31-member cabinet far exceeds the size of cabinets appointed by former premiers Bob Rae, Dalton McGuinty, and Kathleen Wynne. 
The same man who promised to eliminate duplication has duplication in his own cabinet. 
Ontario now has a minister of transportation and an associate minister of transportation. We have a minister of housing and an associate minister of housing. Both associate ministers report to the same ministries as the senior ministers do. 
Ford didn't think any associate ministers were necessary in 2018, so why has he changed his tune now? And why has he increased the size of his cabinet by no less than 48 per cent in just five years? You'd be hard pressed to find an Ontarian who thinks the Ford government has become 48 per cent more effective. 
Another sign of Ford's lack of commitment to reducing waste is his record on spending. 
Ford promised to end Wynne's excessive government spending when he ran for office in 2018. In her last year in office, Wynne spent $149.5 billion. 
Six years later, Ford is spending $190.6 billion. That's a 27 per cent increase, a number that far outpaces inflation plus population growth. 
And spending has grown everywhere. There's no sign of cutbacks in any government department.
He could also be doing much more in the lower taxes department. 
During the 2018 election campaign, Ford promised to cut income taxes. He pledged to cut the second income tax bracket by 20 per cent, saving middle class taxpayers up to $786 per year.  
In announcing his tax cut plan, Ford told taxpayers he had "a very simple theory. Put money back into the taxpayers' pocket instead of the government's pocket, because we believe that the taxpayers are a lot smarter at spending their money than any government." 
He would do well to remember those words today.
Ford has yet to implement an income tax cut for the middle class. To his credit, Ford did temporarily cut the gas tax by 6.4 cents per litre, saving taxpayers roughly $1 billion between July 2022 and July 2023. But Ford's promised income tax cut was designed to save taxpayers $2.3 billion a year. 
With the cost of living way up, Ford's promised income tax relief could be doing a world of good right now. 
With three years still remaining in his present mandate, it's not too late for Ford to change course. 
He could start by slashing the size of his cabinet and reducing government spending to show he empathizes with hardworking taxpayers who are being forced to do more with less. 
And he could use those savings to deliver permanent income tax relief to struggling Ontario taxpayers. 
It's time for Ford to make a course correction. Over the next three years, Ford must prioritize cutting waste, cutting taxes and stop the spending parade at Queen's Park.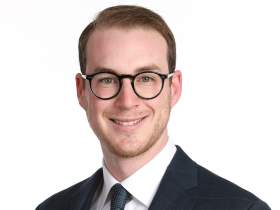 Jay Goldberg is the Ontario Director at the Canadian Taxpayers Federation. He previously served as a policy fellow at the Munk School of Public Policy and Global Affairs. Jay holds a Ph.D. in Political Science from the University of Toronto.