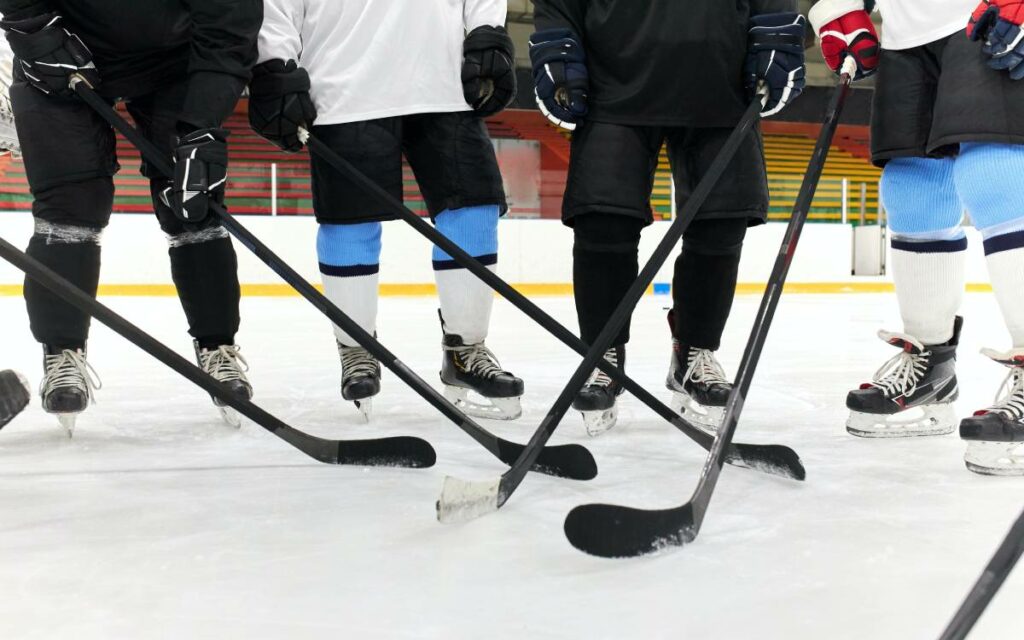 For whatever reason, the GOJHL doesn't qualify as an "elite" league under provincial guidelines. Photo credit: Pexels/Tony Schnagl
They're ready to play, and wish they could be. 
The latest COVID-19 restrictions meant that all six of the Niagara-based Greater Ontario Junior Hockey League (GOJHL) Golden Horseshoe Conference teams had their seasons paused for at least three weeks. 
As of now, GOJHL teams can return to game-action on Jan. 26. 
However, the league, and many of the Niagara-based teams' representatives, have spoken out publicly about why they aren't included in the 'Elite' designation like the Ontario Hockey League (OHL) and its 20 teams, including the Niagara IceDogs, is. 
"We are following the mandated direction from the Ontario Government and will announce all potential scenarios once finalized by our members. Completing our full 2021-22 GOJHL regular season and playoff schedule safely is our top priority," said GOJHL commissioner Brent Garbutt in a release.
"We wish the Ontario Government would continue to review the many sport organizations, including the GOJHL, who have implemented comprehensive safety plans and mandatory vaccinations for the opportunity to have our athletes continue to work towards their professional and educational aspirations by being designated as an Elite Amateur League."
Tim Toffolo, owner of the Pelham Panthers, was the first to speak out, telling iHeartRadio:
"Right now, we're extremely frustrated with the government and the process in how they handle elite amateur athletes, and what they consider elite amateur athletes.
Kids in the OHL are 16 to 19 (years old), we're (GOJHL) basically from 16 to 20, so we have the same cross-section of kids. 
We get basically shunned, but if we were considered elite amateur we would be able to do what we do."
Meanwhile Scott Barnes, head coach and general manager of the Thorold Blackhawks, told the Niagara Sports Report on Newstalk 610 CKTB this is about the players: 
"The whole thing is just getting the boys back playing," Barnes said. "If it's going to take no fans, I've said for two years I'd play with no fans.
Everyone is trying to get the exemption to try and do it (play), and get recognized as elite – which obviously we are. Why we aren't is kind of not known. 
It's absolutely crazy to me."
Frank Girhiny, general manager of the St. Catharines Falcons, echoed many of Barnes' comments.
"We need the boys back on the ice," explained Girhiny. "As an organization, I think as an entire league, we're all following protocol(s). 
It's frustrating, I guess, with the inconsistencies within the sport."
The Fort Erie Meteors, Welland Jr. Canadians and Niagara Falls Canucks are the three other Niagara-based teams in the Greater Ontario Junior Hockey League. The Hamilton Kilty B's and Caledonia Corvairs make up the eight-team Golden Horseshoe Conference. 
When play does resume, here's a look at the GOJHL – Golden Horseshoe Conference – standings: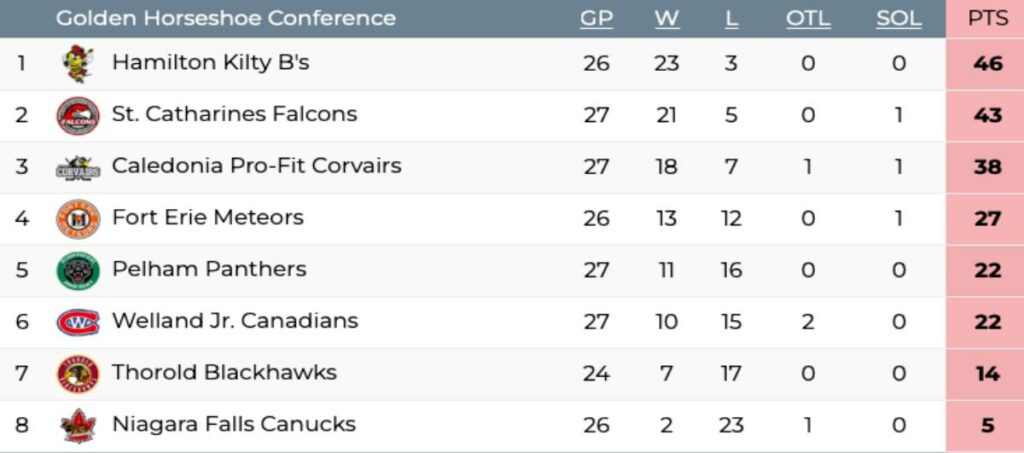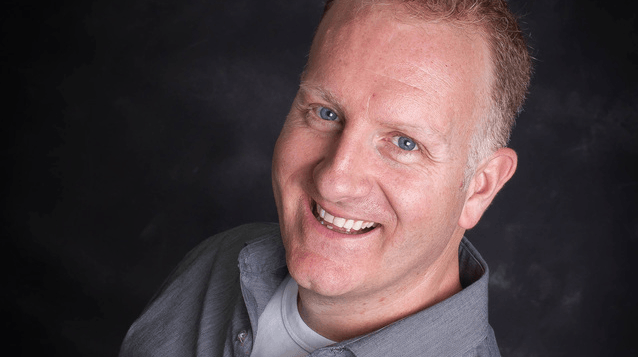 Rod Mawhood is a lifelong Niagara native who has had the pleasure of working in all three mediums – Radio, Print and TV – for over 20 years. His first announcing gig was with the then St. Catharines Stompers. Since then he's worked in radio and TV in Toronto, and currently is the announcer for the Niagara IceDogs and Niagara River Lions.
Rod also covers the Buffalo Bills for FOX Sports and the Buffalo Sabres for NBC Sports.