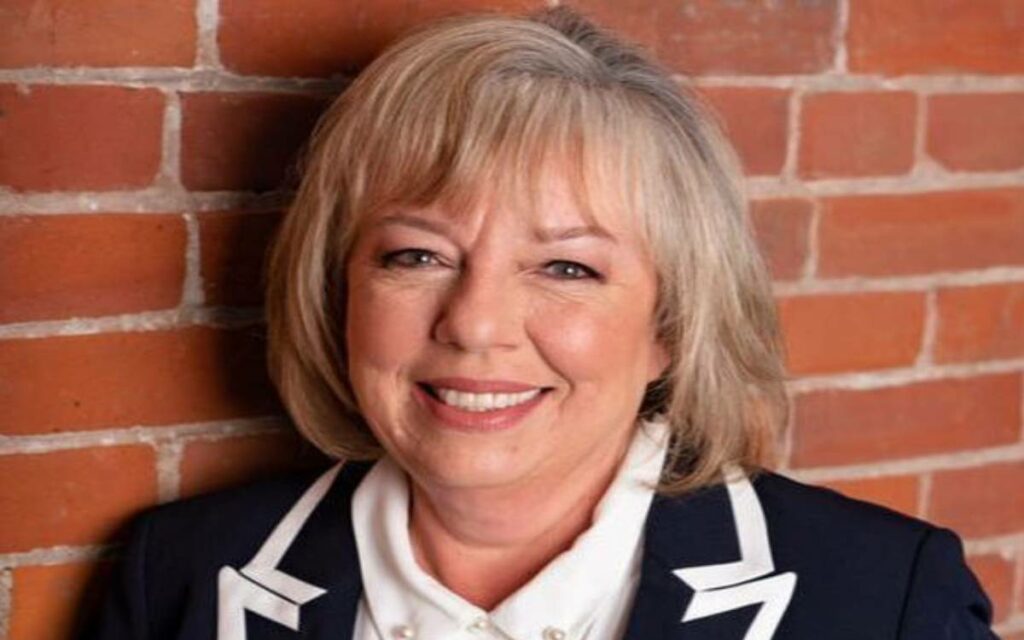 'Women of Distinction' awardee combats parent-child homelessness with an effective holistic approach. Photo credit: Shifra Homes
March 8 is International Women's Day, and it's one of many days to recognize and offer gratitude and encouragement to remarkable women in families, social groups, workplaces, and communities. 
Last week, the Hamilton YMCA held its annual Women of Distinction Awards Gala, which recognizes women who provide service, innovation or knowledge in many work and volunteer environments in the Hamilton-Halton areas.  
One of this year's award recipients is Nancy Romic, executive director at Shifra Homes: a Burlington-based charity that houses homeless pregnant women between the ages of 16 to 27. 
When asked about her award for Community Leadership (Halton), 'Mama Nancy' replied: "I'm honestly humbled and honoured and I couldn't stop crying." 
In an interview with The Hamilton Independent Monday, Romic discussed the daily realities that these young mothers face and where she, staff, professional supports, placement students, and volunteers bare witness.
"This job is so emotionally difficult. You're working with clients that come from a lot of abuse, dysfunction, neglect, trauma, victims of human trafficking – you name it."
In recent years, about 50 per cent of mothers who have come through Shifra House are human trafficking victims. 
But despite these challenges, Romic says she aims to "heal every single woman who comes through the door," and, in about two decades, Shifra Homes has accomplished this successfully. 
About a year-and-a-half ago, three 19-year-olds moved onwards with their babies, and are now all studying in college, own vehicles and are continually supported by Seeds of Hope, which is the post-residential program providing rental-supplement funds and full-range access to resources. 
As a former nursing agency owner of 25 years, Romic understands what proper love, care and security looks like, both at the end of life and especially at the beginning of parenthood and a baby's lifetime. With emphasis on the latter, since children "only know what they lived."
Making the difference at Shifra Homes looks like a commitment to life-long physical, emotional and mental health. It starts with teeth and eye exams and continues with secondary and post-secondary education. 
The model for the residential program is independent living. Five mothers and five children can be cared for at one time, and resources and services range from art therapy, life skills and budgeting to public health, doulas and psychotherapy. 
Once the baby is six months old, supports work to integrate the mother and her baby into their next, well-prepared for, chapter of life. 
Although the advancement stage is set for six months, stability and permanent avoidance of poverty and homelessness are always considered. 
"The journey of healing, especially emotionally and mentally with these young women, is a long process," said Romic. "[But] the longer that I've been doing this, the better we're getting at it and the higher [the] results. We have a very high success rate."
After 10 years of working with Shifra Homes, Romic is asked to share a piece of wisdom for National Women's Day:
"I always teach the young women to do the best they can and to always help somebody. Even if it's in a small way because every contribution…is a reflection of number one ourselves and number two our community, and it all pays forward."
As an innate nurturer, she says good deeds – no matter the size – will come full circle and provide an impact. She has seen this both in her experience with successful former residents and also with the connections (including donors) that appear in times of need to help these young women, and their babies, at vulnerable stages of their lives. 
Truly, it takes a village to raise a child. 
Lisa Brown holds a journalism diploma from Niagara College and studied Media and Communication Studies at Brock University. As a student journalist, Brown received the program's two top-recognition awards, including the Senator Keith Davey Memorial Scholarship.