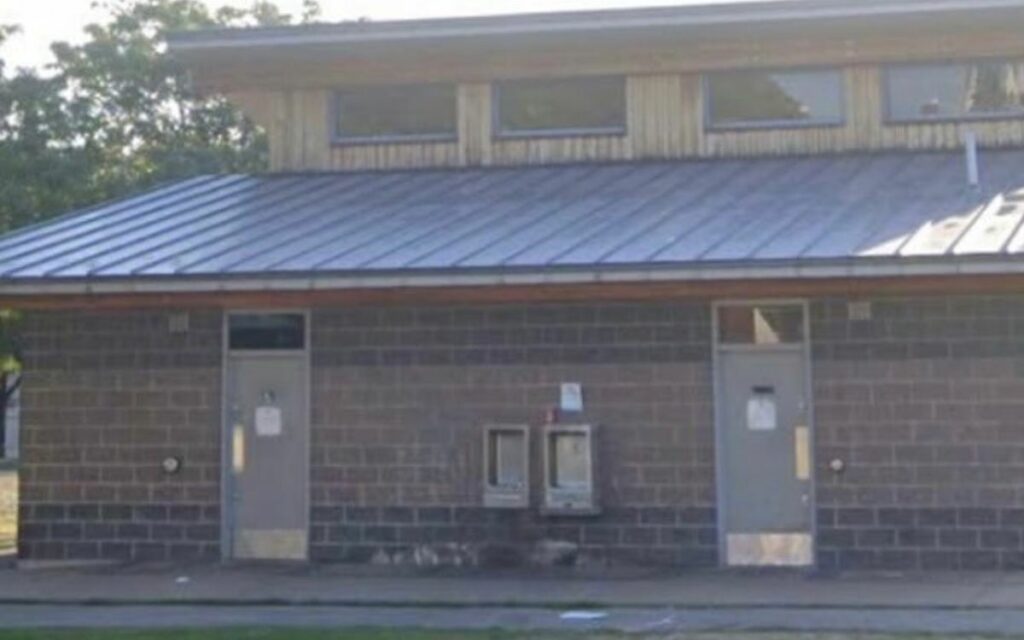 Hamilton City Council extends winter park washroom access following a successful two-year pilot program. Photo Credit: Facebook/Nrinder Nann, Ward 3, Hamilton City Council
The City of Hamilton will continue to keep select park washrooms open for winter after a staff report recommending the decision was approved unanimously by Council.
Standalone washrooms in parks are not normally open for use from October 1st to May 1st of each year, although a few locations are operated to support ice skating rinks.
But in 2021, in the midst of the pandemic, Councillors voted to approve a two-year Winter Washroom Pilot Program that saw select washrooms made available year-round.
The decision came at a time when decreased access to indoor activities resulted in increased demand for park space and, thus, park washrooms.
The move also required the city to direct some funds to upgrade certain washrooms to winterize them.
The pilot ran October 1, 2021 to May 1, 2022 and October 1, 2022 to May 1, 2023.
By October 1, 2022, the number of locations involved in the program was up to 14 washrooms and nine portable toilets.
The total cost of the pilot for the two years was $1,003,430, with $15,570 going towards washroom upgrade costs, $140,000 in staff and vehicle costs, and $847,859 in maintenance and operating costs which included security and monitoring.
Staff reported that high maintenance and operating costs were the result of a number of factors including damage to facilities, graffiti, maintaining cleaning standards and the eventual need to provide security to washroom staff.
Noted in the report, staff say that porcelain fixtures such as sinks and toilets, doors, and dispensers required repairs or outright replacement.
Discarded needles and the illegal dumping of personal items was also an issue, requiring extra cleaning efforts.
Additionally, staff noted, "Opening and closing services were also hampered throughout the pilot project, as individuals or groups locked themselves into washrooms and refused to leave."
As for portable toilets, the city had to bolt down the units since they were subject to being tipped over.
At the end of the pilot, staff conducted a survey through the city's Engage Hamilton website to analyze the performance of the program.
Staff say that they received positive responses from residents and that respondents supported the continuation of the program.
The anticipated cost of continuing to fund the program, which will now include 16 washrooms and eight portable toilets, is estimated to be about $723,748 per year.
The continuation of the project was approved by the Public Works Committee and ratified at Council.
As such, the city will be using Tax Stabilization Reserve funds to ensure winter washroom access from November 1, 2023 to March 31, 2023 while the cost of the full winter season has been referred to the 2024 Tax Budget process.
It should be noted that the locations funded under this program are only available during certain hours and are locked at night. Hours vary by location.
Two Year-Round 24/7 Washrooms
Hamilton City Council also approved 24/7 washroom access at two locations in the city as part of the Encampment Protocol.
The Protocol was ratified by Council in August and involved the approval of funds for cleaning and security for the washrooms.
The two locations, J.C. Beemer Park and Myrtle Park, were open 24/7 starting in September.
However, Myrtle Park is not winterized so the other 24/7 park washroom location will be switched to Corktown Park as of Wednesday, November 15.
These two washrooms are open during the winter in addition to the parks that are a part of the Winter Washroom Program.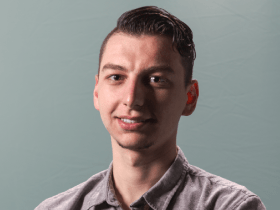 Based in Hamilton, he reaches hundreds of thousands of people monthly on Facebook, Instagram, TikTok, and Twitter. He has been published in The Hamilton Spectator, Stoney Creek News, and Bay Observer. He has also been a segment host with Cable 14 Hamilton. In 2017, he received the Chancellor Full Tuition Scholarship from the University of Ottawa (BA, 2022). He has also received the Governor General's Academic Medal. He formerly worked in a non-partisan role on Parliament Hill in Ottawa.