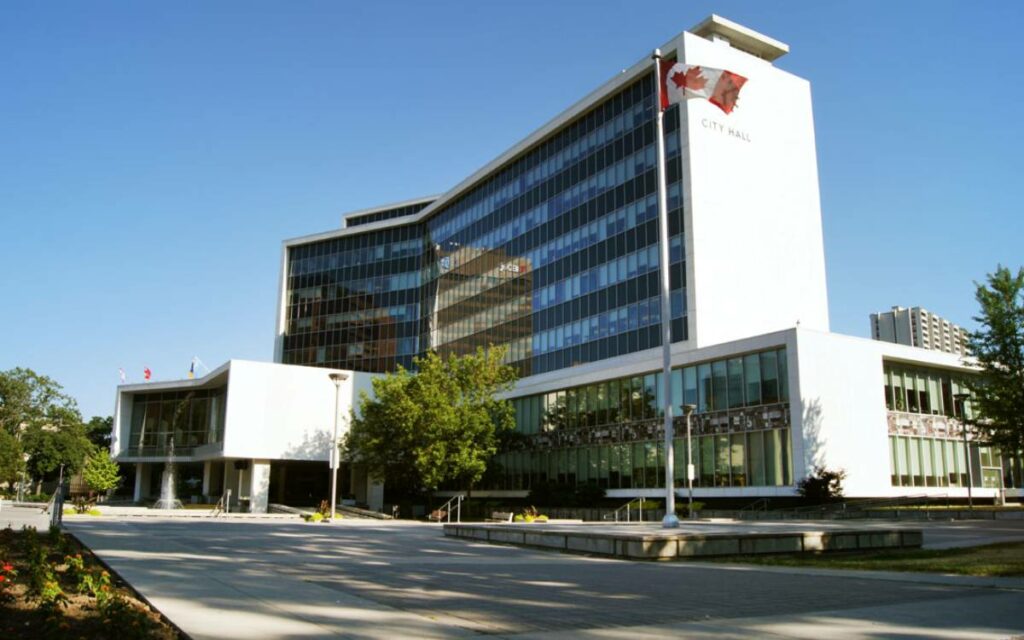 Yet city remains on track to terminate unvaccinated employees at end of month. Photo credit: EXP
Just over two years from when it was originally instituted on Apr. 17, 2020, the City of Hamilton formally ended its COVID-19 emergency declaration earlier this week. 
Mayor Fred Eisenberger sent notice of the policy termination to the province Tuesday morning. 
Toronto ended its municipal emergency order the day prior on May 9. Other neighbouring jurisdictions, such as Niagara and Oakville, ended their states of emergency back in March.
"While COVID-19 remains a serious concern requiring ongoing efforts and vigilance, the City of Hamilton's efforts in fighting COVID-19 have put Hamilton in a position where our emergency declaration can be terminated," said Mayor Eisenberger in a statement. 
"It is important we remember that COVID-19 will be a part of our lives moving forward, and our work to help people get vaccinated and to support our economic recovery must continue."
With the emergency declaration rescinded, in-person council and committee meetings will resume under a hybrid model beginning May 25 and May 30, respectively. 
Under the model, councillors and the public will once again be welcome to attend meetings in-person at city hall. 
City-led public engagement initiatives will also resume at the same time council meetings shift to optional in-person. 
Mandatory mask requirements for all city employees outside high-risk settings will be lifted May 25. Should they see fit, staff members can choose to continue wearing masks thereafter. 
In line with provincial orders, masking requirements will remain in effect in select higher-risk indoor settings until at least Jun. 11, 2022. These settings include public transit, health care settings, long-term care and retirement homes, shelters, and other congregate living settings.
Despite a return to relative normalcy by month's end, the City of Hamilton appears poised to still fire all employees who are unvaccinated come May 31. 
As previously reported by The Hamilton Independent, on April 27 city council voted to uphold an earlier mandate that required all municipal staff be fully vaccinated against COVID-19 by May 31, lest they lose their job. 
At last count, a total 505 Hamilton city employees were not vaccinated. 
The decision to terminate the employees still has the potential to be reversed.