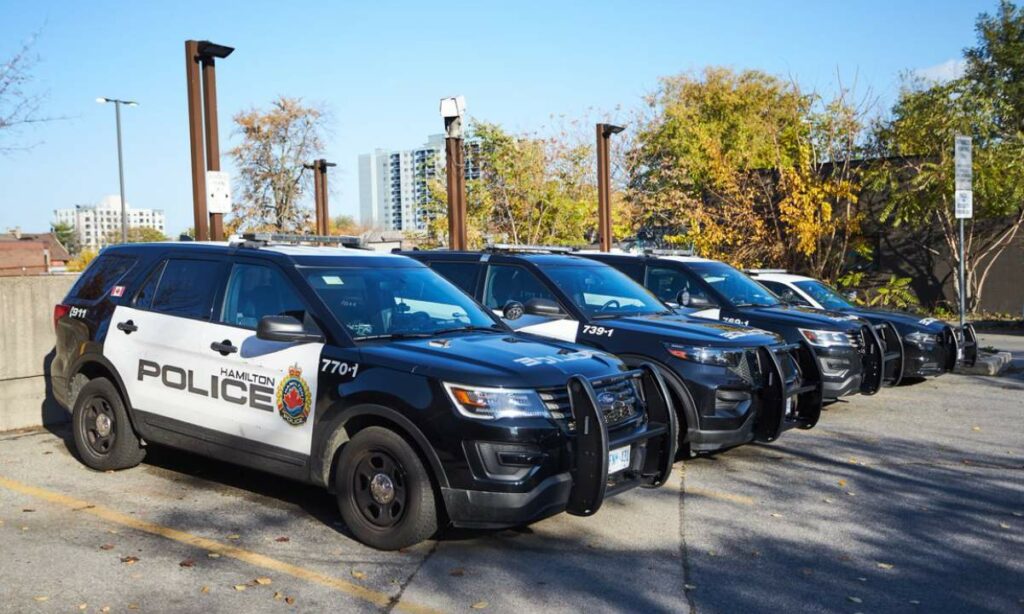 Initiative made possible by provincial grant. Photo credit: Twitter/Hamilton Police
The Hamilton Police Service (HPS) has begun installing Automated Licence Plate Readers (ALPR) and in-car camera (ICC) systems on its vehicles.
The roll out, which began on May 1, currently includes ten police cruisers. 
When complete, 78 vehicles will have the technology. Full implementation is expected by the end of September 2023.
The reading technology will increase police efficiency and help fight crime, particularly auto theft, by automatically scanning plates. 
The goal of the in-car cameras is to enhance police transparency and for officer safety.
The ALPRs can identify vehicles associated with wanted and missing persons, stolen vehicles, and vehicles with expired plates.
In-car cameras consist of a front-facing camera and rear-facing camera. The rear camera captures the back seat of cruisers.
The technology is made possible thanks to a $1.6 million grant from the Government of Ontario.
The investment is part of the Ontario Government's recent policy move that saw the elimination of licence plate renewal fees and stickers. 
Normally officers could look at a drivers' sticker to tell if their plates were expired. 
Now, drivers still have to renew their licence online, but do not receive a physical licence sticker and the new technology allows officers to still identify expired plates.
Ontario drivers are still required to renew their licence plate or potentially face a fine. Plates can be renewed online.
Privacy and data handling for the readers and cameras is closely monitored by the Information and Privacy Commissioner of Ontario (IPC).
The Commissioner ensures that the use of the technology respects privacy rights recognized under the Canadian Charter of Rights and Freedoms and that personal information is handled lawfully.
Noting that the funding will significantly improve stolen vehicle detection, Donna Skelly, Member of Provincial Parliament for Flamborough-Glanbrook, commented, "Our government is committed to investing in technology that will make our communities safer."
HPS had previously looked into the feasibility of launching body-worn cameras, but that initiative faced affordability and digital video storage issues.
Police say that licence plate numbers that are read by the technology but are not flagged as stolen or expired are kept for a short period of time before eventually being destroyed.
The funding for HPS is part of a wider program to launch ALSR technology across Ontario.
The Ontario Provincial Police began their rollout in February.
Video footage can be used as evidence in investigations. 
Footage can only be released through a freedom-of-information request or as an exhibit in court.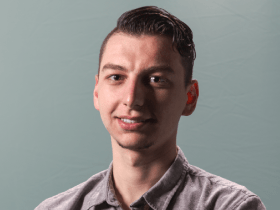 Based in Hamilton, he reaches hundreds of thousands of people monthly on Facebook, Instagram, TikTok, and Twitter. He has been published in The Hamilton Spectator, Stoney Creek News, and Bay Observer. He has also been a segment host with Cable 14 Hamilton. In 2017, he received the Chancellor Full Tuition Scholarship from the University of Ottawa (BA, 2022). He has also received the Governor General's Academic Medal. He formerly worked in a non-partisan role on Parliament Hill in Ottawa.