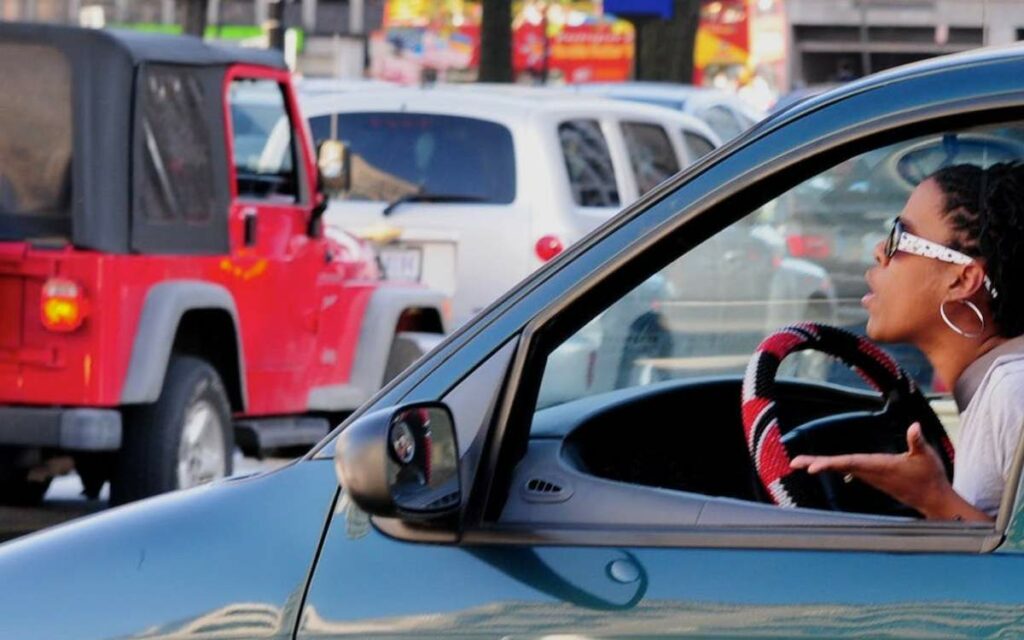 My Choice Financial assessed its database of over 250,000 insurance quotes from January to October 31, 2022 to come with its top 10 list. Photo credit: Flickr/Ben Murray via The Conservation
Hamilton drivers are some of the province's angriest behind the wheel. 
According to a new study by My Choice Financial, a Toronto-based insurance comparison company, Hamilton had the second highest rate of road rage incidents in 2022, behind only North York. 
Hamilton motorists made up 5.12 per cent of the over 48,000 infractions recorded in My Choice's internal data. 
North York, which led the top 10 list, made up 5.95 per cent, while Brampton and Mississauga rounded out the top four at 4.91 and 4.73, respectively. 
The six other road-raging communities that made the My Choice ranking were, in order, Scarborough, Brantford, Etobicoke, Toronto, Kitchener, and London.
"Road rage can affect your driving, which in turn can result in a ticket or worse, an accident, which will ultimately lead to your insurance premium rising," said My Choice CEO Aren Mirzaian. 
"Obeying the rules of the road and controlling your emotions will not only keep your insurance premiums in check but most importantly, keep you and others around you safe."
The road rage-related infractions included speeding, failure to stop, failure to signal, improper lane change, improper passing, following too closely, and distracted driving/prohibited use of handheld device.
Per the study, speeding and improper lane changes took the top spots for rude driving behaviour in Ontario.
Locally, 2021 saw a 2.9 per cent increase in motor vehicle accidents in Hamilton compared to 2020, and a 23 per cent increase in collision-related fatalities year-over-year. 
In total, the city registered 6,813 collisions in 2021, of which 1,177 caused injury and 16 of which caused death. 
Aggressive and distracted driving were major contributing factors.