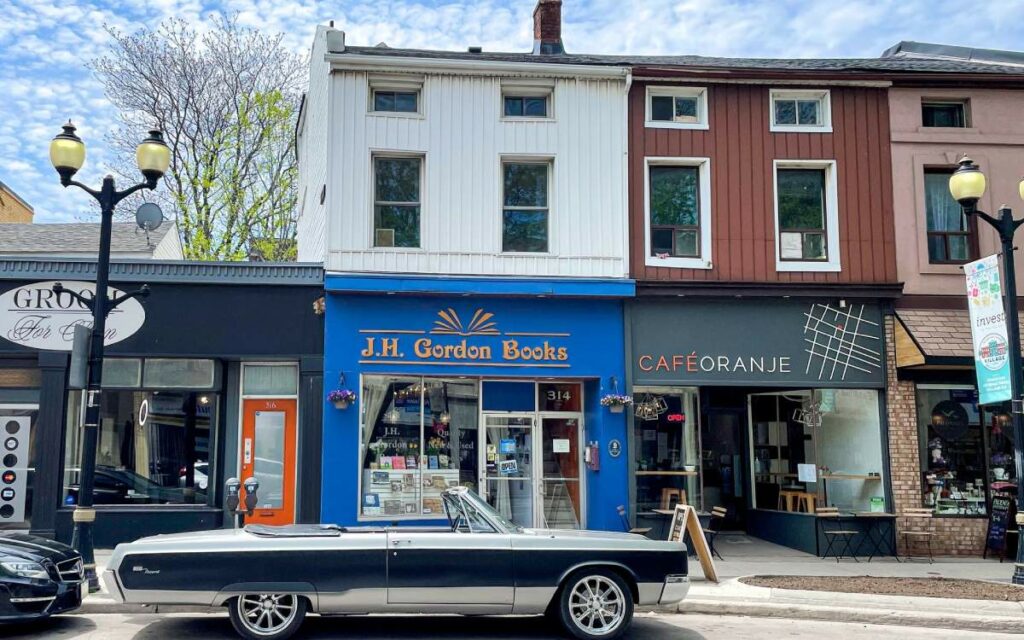 Businesses along the near 4-kilometre route will be able to move their storefronts onto the street. Those that register will be able to have sidewalk sales, small temporary patios on the street, music, and outdoor demonstrations. Photo credit: International Village BIA
It was an idea that had been floated around Hamilton City Council for much of 2022: closing King Street East to cars for a day to encourage physical activity and shopping at local businesses.
The plan to close an almost four-kilometre stretch of King Street from Gage Avenue to John Street was initially approved in May 2022, but councillors wanted staff to gather resident feedback before giving the final approval.
Feedback was gathered through the City's Engage Hamilton site, with 986 responses. A total 86 per cent were in favour of closing the road to traffic for at least one weekend, with 13 per cent opposed.
As a result, final approval was given by Council in August 2022 with a target of 2023 for the event.
Now that proper planning has taken place, the City announced it will be completely closing King Street to vehicles on Sunday, June 18 for Hamilton's largest Open Streets event yet. 
The June 2023 event is officially dubbed the "Open Streets Temporary Linear Urban Park" and runs for four hours from 10 p.m. to 2 p.m. King Street itself will be closed to vehicles early in the morning until about 4 p.m.
The City has closed portions of James Street to cars for other events in the past, but this closure is of a much larger nature.
Various businesses will have festivities along the route.
There will reportedly also be physical activity stations and other activities organized by the International Village and Downtown Hamilton BIAs.
The street closure is a pilot, with the city hoping for more events in the future should all go well. 
Former Hamilton Mayor Fred Eisenberger has previously voiced that he hopes the city will be able to hold the event multiple times a year.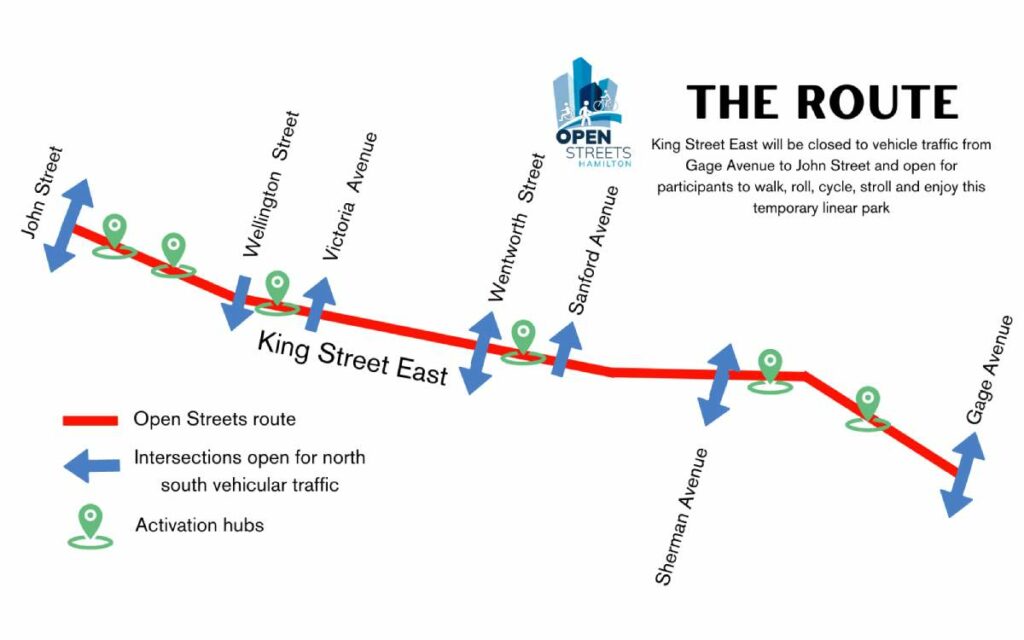 Cars will still be able to cut across King Street at specific intersections. Those include Gage Avenue, Sherman Avenue, Sanford Avenue, Wentworth Street, Victoria Avenue, Wellington Street and John Street.
Emergency vehicles and DARTS transportation vehicles will retain full access to King Street as needed.
Additionally, a number of buildings along the route, including apartments and churches, have various modified access instructions on the day of the event.
Hamilton's public transit buses will be detouring. The westbound #1 King bus is the only route impacted since the event is on a Sunday. 
The City notes that while the event will have a "family-friendly type atmosphere" it is not organized as a festival.
What that means is that the Open Streets event is meant to showcase businesses that "already exist along the route."
"All purchases made by Open Streets Hamilton participants will be made at established businesses along the route," says the City.
Businesses along the route will be able to move their storefronts onto the street.
Businesses that register to participate will be able to have sidewalk sales, small temporary patios on the street, music, and outdoor demonstrations.
The Open Streets program is organized by the City of Hamilton in partnership with Environment Hamilton. It is also supported by TD.
Police, security and Open Street volunteers will be on-site to ensure participant safety throughout the event.
All programming must be registered through openstreets@environmenthamilton.org or city organizer Juby Lee at Juby.Lee@hamilton.ca.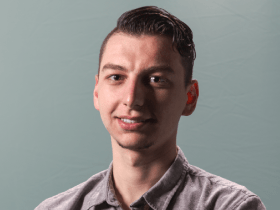 Based in Hamilton, he reaches hundreds of thousands of people monthly on Facebook, Instagram, TikTok, and Twitter. He has been published in The Hamilton Spectator, Stoney Creek News, and Bay Observer. He has also been a segment host with Cable 14 Hamilton. In 2017, he received the Chancellor Full Tuition Scholarship from the University of Ottawa (BA, 2022). He has also received the Governor General's Academic Medal. He formerly worked in a non-partisan role on Parliament Hill in Ottawa.