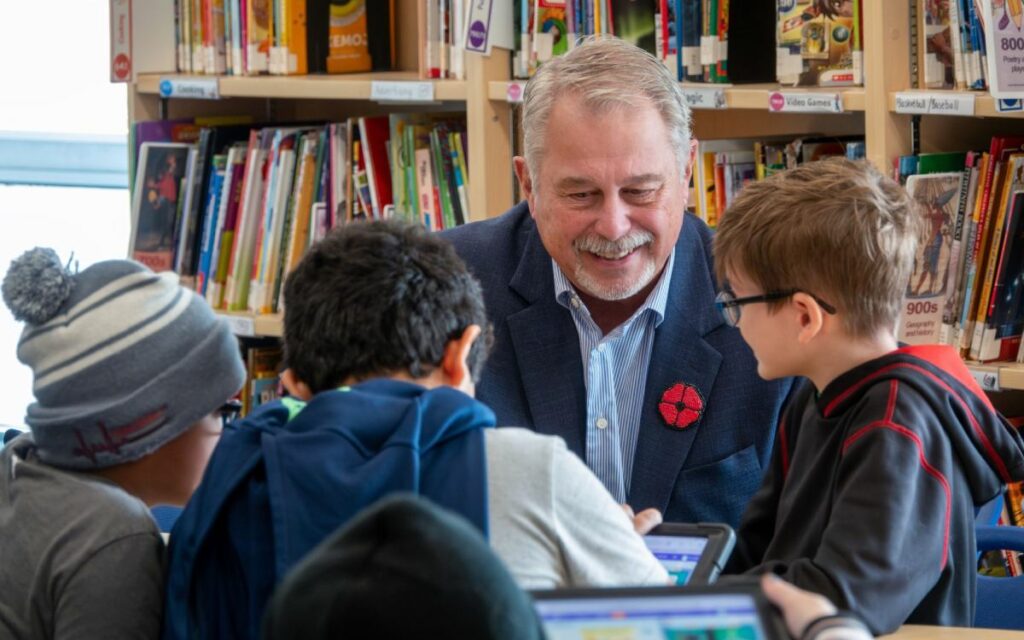 Photo Credit: LinkedIn/Neil Lumsden
An article originally published by the Canadian Press on October 31st states that Hamilton East-Stoney Creek Member of Provincial Parliament (MPP) Neil Lumsden is "in the mix" to become the next president of the Edmonton Elks of the Canadian Football League.
Lumsden currently also serves as Ontario's Minister of Tourism, Culture, and Sport.
However, Lumsden spoke to The Hamilton Independent this past Wednesday and said that the news took him by surprise and he's not interested in the job.
"I found everything out through the media and I don't think I'm being considered, I think my name was put out by somebody or somebodies as maybe a candidate," said Lumsden.
He clarified, "I haven't talked to anybody in Edmonton, I have not called Edmonton, and there has been no exchange."
Lumsden's comments echo what he told reporters in a press scrum at the Ontario Legislature a number of days ago.
At the time, the minister told reporters that he has a lot of work to do serving the province and that he enjoys his job.
"I really like my job, I really like what I do, and I like the people I'm around," he commented.
"Of course, I'm connected to Edmonton because I played there, but I've got a role to play here," he continued.
Lumsden played football for Edmonton for five seasons from 1980-1985. He also has previous management experience including when he served a four-year stint as general manager of the Hamilton Tiger-Cats starting in 1996.
Lumsden was inducted into the Canadian Football Hall of Fame in 2014.
Hoping to clarify his stance with the public, Lumsden also posted a statement to Ontarians on social media.
It said,  "Working for the people of Ontario, and the residents of Hamilton-East Stoney Creek is my top priority. It's the honour of a lifetime to serve our province under the leadership of Premier Ford."
The original Canadian Press article cites two anonymous sources and claims that one of them is from political circles.
The story was then posted by the Edmonton Journal and The Hamilton Spectator.
Both of the sources also reportedly clarified that Lumsden "hasn't petitioned for the job, nor has he been offered it, but his emergence as a candidate makes sense given his association with the franchise and background."
Asked by The Hamilton Independent why he thinks the story broke in the first place, Lumsden said: "I think it's a classic example leading up to Grey Cup week. In any championship, in any sport, they have to talk about something. You can only talk about the game so much, so they look for another story and a story that might be of interest to the fans. That's where I put it in my order of things."
Lumsden remains busy supporting this week's Grey Cup events in Hamilton and Niagara and performing his legislative duties across Ontario and in his constituency of Hamilton East-Stoney Creek.
And it seems that, for the foreseeable future, that's exactly where he wants to be.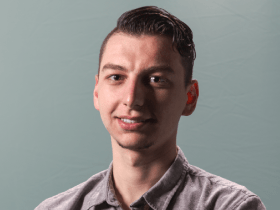 Based in Hamilton, he reaches hundreds of thousands of people monthly on Facebook, Instagram, TikTok, and Twitter. He has been published in The Hamilton Spectator, Stoney Creek News, and Bay Observer. He has also been a segment host with Cable 14 Hamilton. In 2017, he received the Chancellor Full Tuition Scholarship from the University of Ottawa (BA, 2022). He has also received the Governor General's Academic Medal. He formerly worked in a non-partisan role on Parliament Hill in Ottawa.