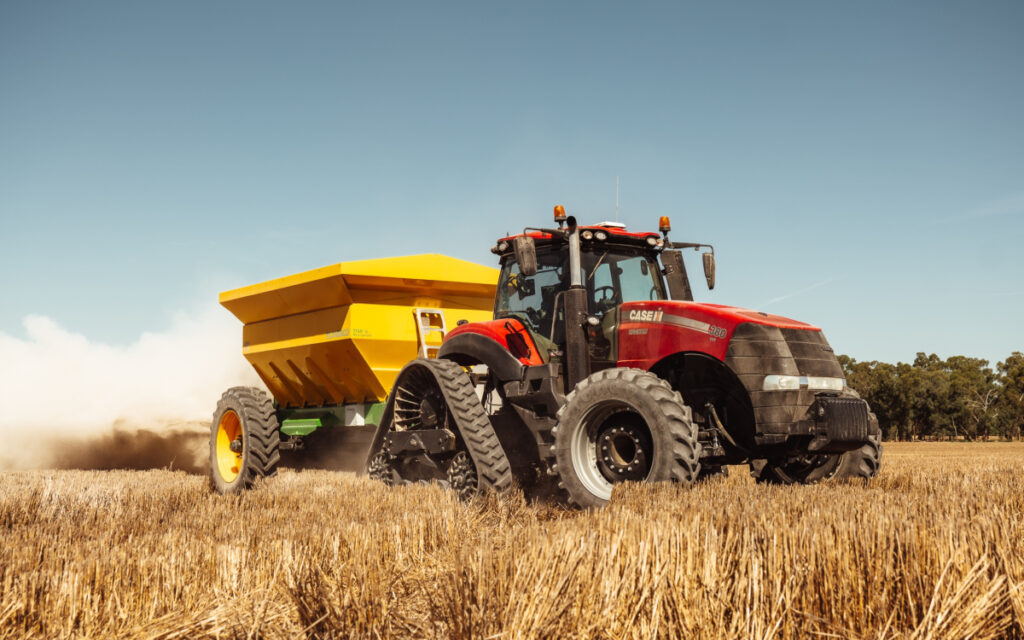 Without oil and gas, Canada would not be the world's fifth largest exporter of agricultural products. Photo credit: Pexels/Matt Jerome Connor
With fall in full swing, Canada's farmers are hard at work harvesting the various grains and crops that help keep the country and the world fed.  
Diesel and gasoline help power trucks, tractors and combines collecting the harvest. Through long days and long nights in the fields, refined petroleum products make sure the job gets done. 
Synthetic rubber made from petrochemical products called styrene and butadiene, combined with natural rubbers, help improve tractor tires tread abrasion and sidewall shock resistance. 
Lubricants derived from petroleum distillates keep machinery like grain augers and bale elevators working at peak performance, reducing energy expenditure and helping prevent corrosion and rust, reducing the chance of fire. 
Natural gas is used to heat shops, greenhouses and keep livestock barns full as winter approaches. With Canada's cold climate, ensuring farmers have warmth is crucial to Canada's economy.  
According to a Government of Alberta report, 77 per cent of the natural gas used on a 100-cow dairy farm is for water heating which is critical for cleaning and eliminating bacteria in the milking barn. 
Natural gas is also critical for drying grain and removing moisture from the crop so farmers can deliver it to elevators and customers overseas. 
A critical part of growing crops is fertilization which helps increase crop yields and plays a vital role in maintaining the world's food supply.  
Some studies estimate that fertilizer is responsible for at least 30-50% of a crop's yield. Natural gas is used as feedstock by combining it with nitrogen to form nitrogen-based fertilizer. Petroleum distillates like mineral oil, naphtha, waxes and benzene play key roles in pesticide manufacturing which helps control pests and keep crops safe. 
When doing work around the farm, it's important to keep hands protected from cuts and scrapes. Synthetic materials like petrochemical based vinyl and polyvinyl chloride made from naphtha or ethylene used in work gloves help keep hands safe and warm. 
Without oil and gas products, Canada would not be the world's fifth largest exporter of agricultural products.  
This article was first published on the Canadian Energy Centre website on Oct. 12, 2023.