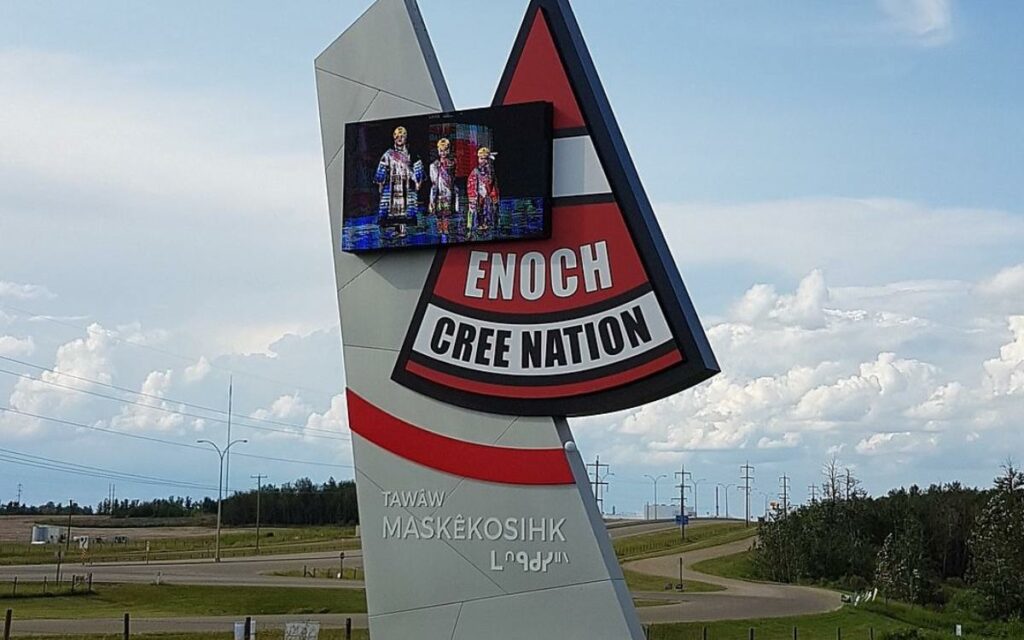 The average life expectancy of a First Nations man in Alberta has dropped to 60 years old. Photo credit: Wikimedia Commons
It was truly shocking to recently discover that in the period from 2015 to 2021, the average lifespan of First Nations' people in Alberta decreased by seven years. In 2015, the life expectancy of a First Nations man was 67. That has now dropped to 60. For First Nations women, the decline was from 73 in 2015 to 66 in 2021. By comparison, life expectancy for a non-First Nations man is 79, and for a non-First Nations woman 84. At a time when life expectancy for most people is increasing year after year, this finding is appalling. The data on this issue was released in July 2023, and apparently did not get much media coverage, which is also unacceptable. 
So why is it happening, especially considering the Trudeau government has supposedly prioritized First Nations issues above many others? Once again it appears that talk is cheap for the Trudeau government, and despite lofty statements the follow-through, action is lacking. Part of the answer to declining life expectancies can be found in the opioid scourge that is hurting so many Canadians. According to Alberta statistics, the rate of deaths from opioid poisoning is seven times higher for First Nations people than non-First Nations. Even though Alberta has pursued a drug policy more geared toward treatment and rehabilitation than "safe supply" where government effectively hands out free drugs, there is no question that enhanced availability of various opioids in most parts of Canada has led to more overdose deaths from these drugs.  
General health on reserves is also an issue. Despite federal Liberals' claims they would resolve the problem of clean water on reserves, First Nations people continue to face anywhere from 30 to 40 boil water advisories at any given time. If we can afford to spend billions on various gender initiatives, give massive subsidies to profitable multinational corporations, provide substantial taxpayer support to a plethora of so-called environmental groups etc., surely we can ensure that all Canadians have clean water. It is a disgrace to us all that this has not yet happened, and it must be a leading priority for any future government. 
Many of the problems on reserves stem from poverty and the misallocation of funds from government. A growing source of income for First Nations communities is coming from the natural resources sector, especially oil and gas. Many reserves have pulled themselves out of poverty and are enjoying comfortable living standards by partnering with energy companies to develop these resources and provided employment for their people. The fact that the Trudeau government has clamped down on the energy sector is not only hurting Canada and denying other countries valuable natural gas resources that could lessen the reliance on countries that have much lower environmental standards than Canada and reduce the use of more polluting fuels such as coal. The federal government's action to restrict resource development is also limiting First Nations peoples' ability to participate in the resource projects that can greatly benefit their communities. 
Another issue that arises is the misuse of funds by various First Nations' leaders who do not spend these monies in a way that is most beneficial to their reserve members. Stephen Harper instituted financial accountability requirements for First Nations who were receiving government money, which should be a minimum standard for anyone who receives tax dollars.  At the time when Harper was PM, there was widespread support among First Nations communities for that accountability. Trudeau removed this accountability requirement when he was elected Prime Minister in 2015, against the best interests of the vast majority of First Nations people. Many billions of taxpayer dollars go to support First Nations, and the fact that there is not currently any accounting for how those monies are used should be of concern to all Canadians and especially First Nations. 
The fact that First Nations Canadians have a life expectancy so much lower than other Canadians, and that it has decreased significantly in recent years, should be a source of shame for all Canadians. It's no mystery what the solutions are – deal with the difficult drug issues, provide more economic opportunity and ensure current tax dollars are being spent most effectively. It won't be easy, but it must be done.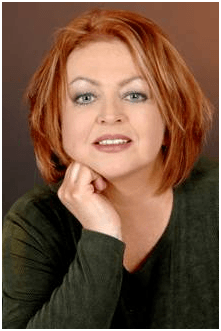 Catherine Swift is President of the Coalition of Concerned Manufacturers & Businesses of Canada (CCMBC). She was previously President of Working Canadians from 2015-2021 & President & CEO of the Canadian Federation of Independent Business (CFIB) from 1995-2014. She was Chief Economist of the CFIB from 1987-1995, Senior Economist with TD Bank from 1983-1987 & held several positions with the federal government from 1976-1983.
She has published numerous articles in journals, magazines & other media on issues such as free trade, finance, entrepreneurship & women business owners. Ms. Swift is a past President of the Empire Club of Canada, a former Director of the CD Howe Institute, the Canadian Youth Business Foundation, SOS Children's Villages, past President of the International Small Business Congress and current Director of the Fraser Institute. She was cited in 2003 & 2012 as one of the most powerful women in Canada by the Women's Executive Network & is a recipient of the Queen's Silver & Gold Jubilee medals.
She has an Honours BA and MA in Economics.