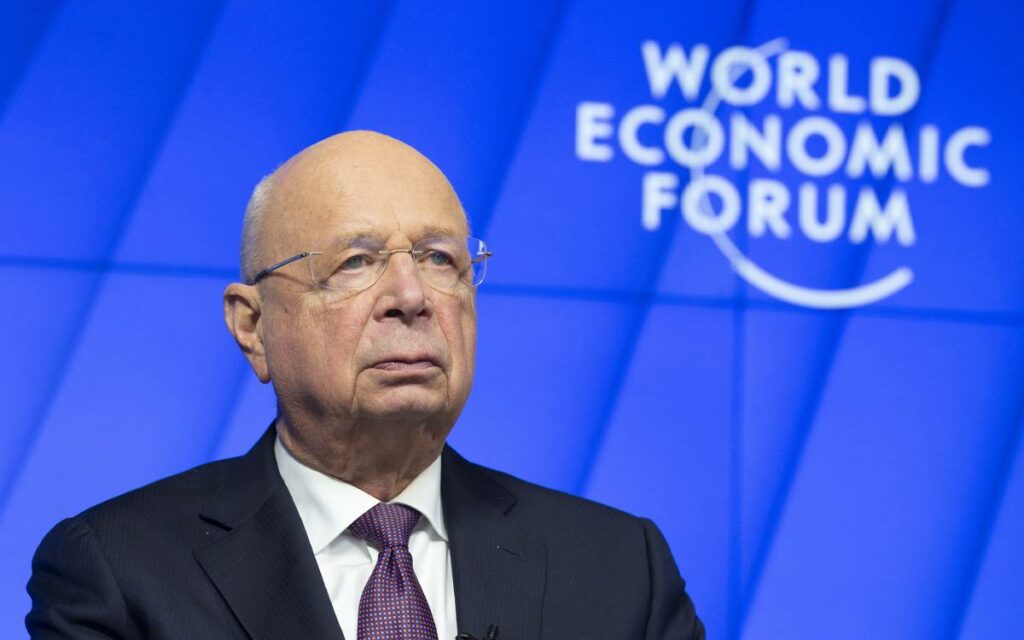 The two appear to be in lockstep, and it's no wonder. According to the World Economic Forum's founder and executive chairman Klaus Schwab (pictured), "more than half" of Trudeau's cabinet ministers were indoctrinated in the organization's Young Global Leaders program. Photo credit: EPA/Salvatore Di Nolfi
MP Colin Carrie rose in the House of Commons to enter into the debate on the use of the Emergency Act, and began posing a question to the government benches, "Klaus Schwab is the head of the World Economic Forum, and he bragged how his subversive WEF has 'infiltrated' governments around the world. In the interests of transparency, could the member please name which cabinet ministers are on board with the WEF's agenda…" 
The MP was interrupted by the Speaker who claimed the parliamentary audio and video were not working. Then MP Charlie Angus immediately took the floor on a point of order to say that Carrie was "openly promoting disinformation." With that outburst, the Speaker looked passed Carrie and recognized another MP to speak. 
Carrie's question about the WEF and the Trudeau Cabinet was purposely ignored. So, "in the interests of transparency," here are the pertinent facts that were denied parliamentarians. First, to provide context, let's connect some dots.   
The World Economic Forum (WEF) is an international organization that is based in Geneva, Switzerland. The WEF was established in 1971 and it organizes an annual summit for world leaders in Davos, Switzerland. Its website states, "The Forum engages the foremost political, business, cultural and other leaders of society to shape global, regional and industry agendas."
Klaus Schwab, a German octogenarian economist, is the founder and current Executive Chairman of the WEF. In the early 70's he wrote the original Davos Manifesto, and WEF makes the exalted claim that, "Stakeholder capitalism was born." Through the decades, Schwab has been central in establishing a global dialogue on creating a world order in which international bodies operating with the United Nations (U.N.) oversee global agendas – set at his Davos summits. 
An important sidebar to the Davos summits is the Young Global Leaders and Global Shapers programs, in which participants are indoctrinated on the WEF agenda and schooled on how to effectively implement it. The Global Shapers program today has more than 1,300 youth activists operating in 450 cities around the world advocating through "grassroots movements" for societal change and climate change solutions.
In 2016, Schwab released a document entitled "The Great Reset," which argued capitalism is dead and every aspect of society needed to be refashioned. The prescription was to move nations' economies and corporate structures from "shareholder capitalism to stakeholder responsibility." Governments and international corporations were to be regulated and measured by WEF environmental, social and governance metrics, and managed by the U.N.
In July 2020, the WEF published a document co-authored by Schwab entitled, "COVID-19 – The Great Reset." In this thesis, Schwab describes how the COVID pandemic has disrupted economic and social order around the world. He posits that the health crisis provides an opportunity "to create a more inclusive, resilient and sustainable world going forward." Schwab then advanced a WEF plan to alter nation states and their institutions over a ten year period so that, by 2030, countries will be in adherence with U.N. economic and social governing bodies.
Schwab's 2020 book concludes: "In short, we need a 'Great Reset' of capitalism. We must build entirely new foundations for our economic and social systems."
So, this is the contextual background information necessary to understand the significance of a recent video clip that has surfaced of Klaus Schwab being interviewed at the John F. Kennedy School of Government about how the WEF would implement its plan to reset the global economic and social structure. The video clip can be viewed here.
Schwab states verbatim, "The notion to integrate young leaders is part of the WEF since many years. I have to say, when I mention now names, like Mrs. Merkel and even Vladimir Putin, and so on, they all have been Young Global Leaders of the WEF. But what we are very proud of now is the young generation like Prime Minister Trudeau, the president of Argentina, and so on. So, we penetrate the cabinets. So yesterday I was at a reception for Prime Minister Trudeau and I know that half of his cabinet, or even more than half of his cabinet, are actually Young Global Leaders."
It was a travesty of democracy when MP Carrie was silenced for questioning the impact of Klaus Schwab and the WEF on PM Justin Trudeau and his cabinet. Schwab's agenda is constantly being championed by senior Liberals in Ottawa. Two bald examples from the past couple of years: 
Trudeau addressed the U.N. in September 2020, "This pandemic has provided an opportunity for a reset. This is our chance to accelerate our pre-pandemic efforts, to reimagine economic systems that actually address global challenges like extreme poverty, inequality, and climate change."

Deputy Prime Minister Chrystia Freeland and former health minister Patty Hajdu in 2021 spoke at the WEF's Great Reset Initiative. Freeland participated in an "Implementing Stakeholder Capitalism" panel while Hajdu spoke at a "Restoring Cross-Border Mobility" panel.
As disturbing as the intimacies between the WEF and the Canadian PM and Cabinet are, the conflicting interests of Chrystia Freeland are more alarming. Canada's Deputy PM and Finance Minister is also a Trustee on the WEF Board and, as such, is responsible for advancing WEF objectives. The WEF board of trustees "act as guardians of its mission and values" and are its "highest-level governance body."  
In a 2021 National Post column entitled "Chrystia Freeland's side gig with the WEF is endangering Canadian democracy," Rupa Subramanya put it best when she observed, "There's no need to invent conspiracy theories. The attempt by global elites to subvert local democracy is fully on and in plain view." 
And there is much more to be weary of when understanding that the Liberals are lockstep with the WEF reset agenda. One example occurred recently with the financial takedown of those Canadians supporting the truckers' protest. Canadians witnessed what is possible with the government's use of FINTRAC to freeze and seize financial accounts. This absolute digital control of personal and corporate finances makes for frightening scenarios if misused by a government with an agenda. Additionally, it is noteworthy that the Canadian Bankers Association (CBA) is the agency contracted by the WEF to create its global digital ID, akin to the QR codes used in Canada to verify a person's vaccination status. 
On this WEF-CBA work, there is a theory circulating that the government's abrupt cancellation of the Emergencies Act was a result of agitated WEF officials who felt Freeland's financial powerplay may have caused anxiousness and undue attention to the government's digital control over citizens.
Could it be that, perhaps, Schwab phoned Trudeau? Or perhaps, Canadians wondering about the links between WEF and their government's agenda are like MP Angus has suggested: openly promoting disinformation. Alas, Canadians may never know for sure. MP Carrie never got to ask the question.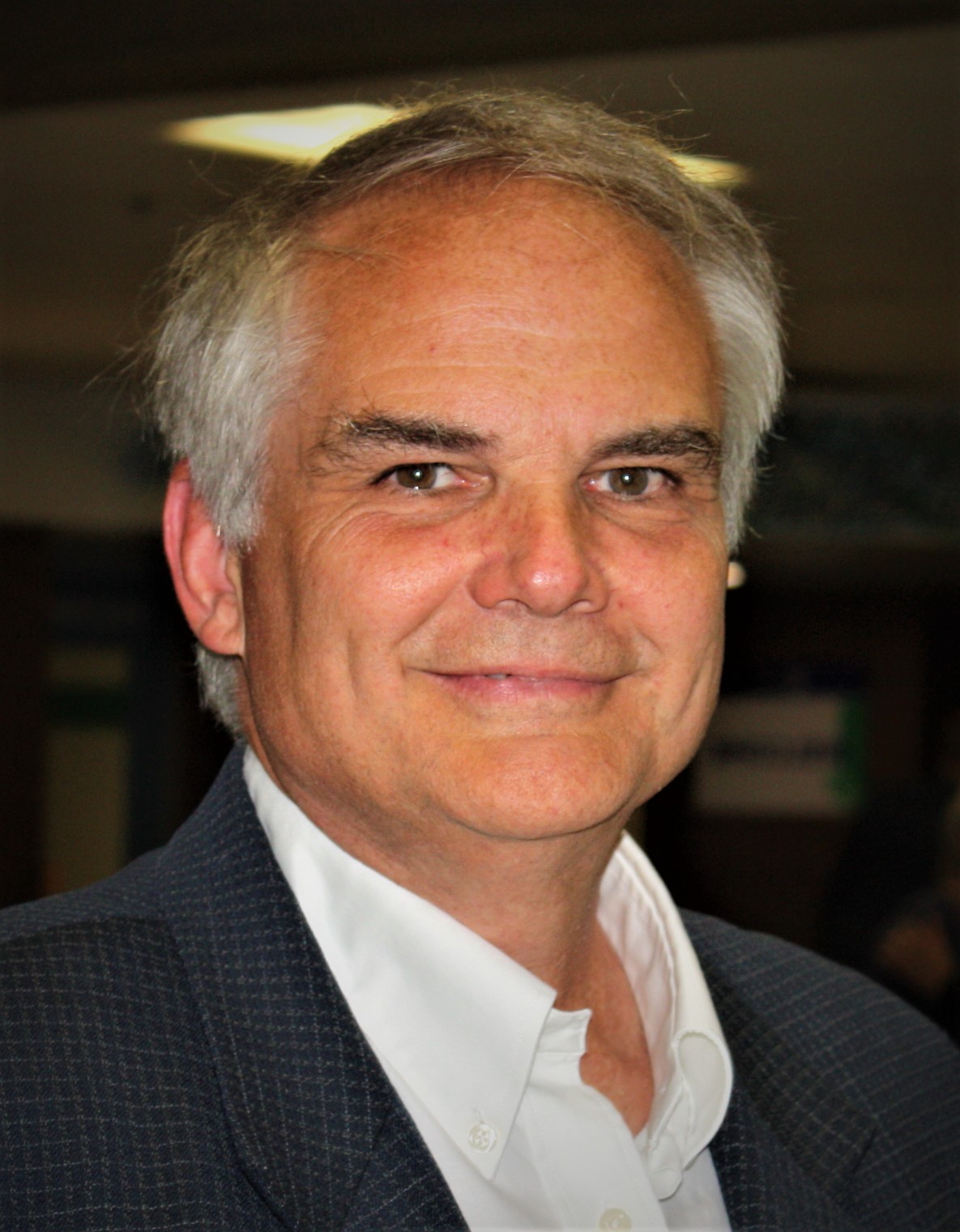 Chris George is an advocate, government relations advisor, and writer/copy editor. As president of a public relations firm established in 1994, Chris provides discreet counsel, tactical advice and management skills to CEOs/Presidents, Boards of Directors and senior executive teams in executing public and government relations campaigns and managing issues. Prior to this PR/GR career, Chris spent seven years on Parliament Hill on staffs of Cabinet Ministers and MPs. He has served in senior campaign positions for electoral and advocacy campaigns at every level of government. Today, Chris resides in Almonte, Ontario where he and his wife manage www.cgacommunications.com. Contact Chris at chrisg.george@gmail.com.