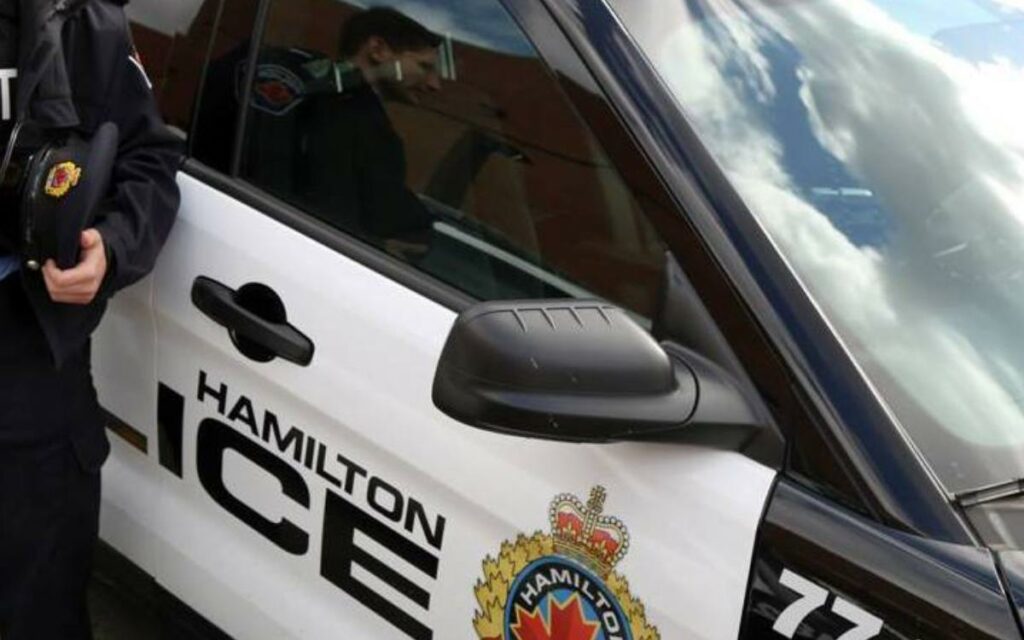 From 2014 to 2021 there has been a 72 per cent increase in auto theft across the province. Locally, police recently warned that car thieves have been heavily targeting Waterdown. Photo credit: Facebook/Hamilton Police Service
The Hamilton Police Service (HPS) board recently decided to move forward in applying for a new provincial grant introduced to help various police forces combat auto theft.
The Preventing Auto Thefts Grant was introduced by Ontario's Solicitor General Michael Kerzner in May.
It provides Ontario Provincial Police (OPP), municipal, and First Nations police services the opportunity "to apply for funding for extra tools, support, and resources to fight and prevent auto theft in their communities."
A provincial press release specifies that the funding can be used for public education and awareness campaigns or technology to assist police with surveillance and identification of stolen vehicles.
If successful, the HPS could receive more than $1 million in funds over the next three years.
OPP Commissioner Thomas Carrique recently said that, "While vehicle theft is not new, the frequency of these incidents and the level of involvement of organized criminal networks represents a new and evolving threat."
Provincial statistics indicate that a car is stolen every 48 minutes in Ontario.
From 2014 to 2021 there has been a 72 per cent increase in auto theft across the province.
HPS also recently received a $1.6 million grant from the Government of Ontario to install Automated Licence Plate Readers (ALPR) and in-car camera (ICC) systems on its vehicles.
The ALPR technology reportedly goes a long way in helping to fight auto theft since the readers scan plates automatically, increasing police efficiency and identifying stolen vehicles with relative ease.
The application for the provincial grant comes amid recent warnings from HPS to the public that car thefts are on the rise.
Police recently warned that car thieves have been heavily targeting Waterdown.
Police also note that the vast majority of stolen vehicles are newer models from 2016 or more recent.
HPS have already been increasing patrols in specific target areas in the hope of cracking down on auto theft.
They note that 2018-2022 Honda CR-Vs are the most stolen vehicles.
Also of note are various Jeep and Range Rover models and trucks such as Ford F-150s, Dodge Rams, and Toyota Tacomas.
As of June 2023, 662 vehicles have been stolen in the City of Hamilton, representing a 12 per cent increase over the same period in 2022.
Police note that vehicles are sometimes stolen for parts, other times for transportation before being abandoned, and other times to be sold overseas.
Residents are reminded to always lock their vehicles and take their keys inside, park in garages when possible, and consider buying anti-theft devices.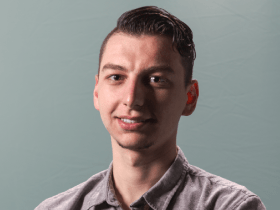 Based in Hamilton, he reaches hundreds of thousands of people monthly on Facebook, Instagram, TikTok, and Twitter. He has been published in The Hamilton Spectator, Stoney Creek News, and Bay Observer. He has also been a segment host with Cable 14 Hamilton. In 2017, he received the Chancellor Full Tuition Scholarship from the University of Ottawa (BA, 2022). He has also received the Governor General's Academic Medal. He formerly worked in a non-partisan role on Parliament Hill in Ottawa.