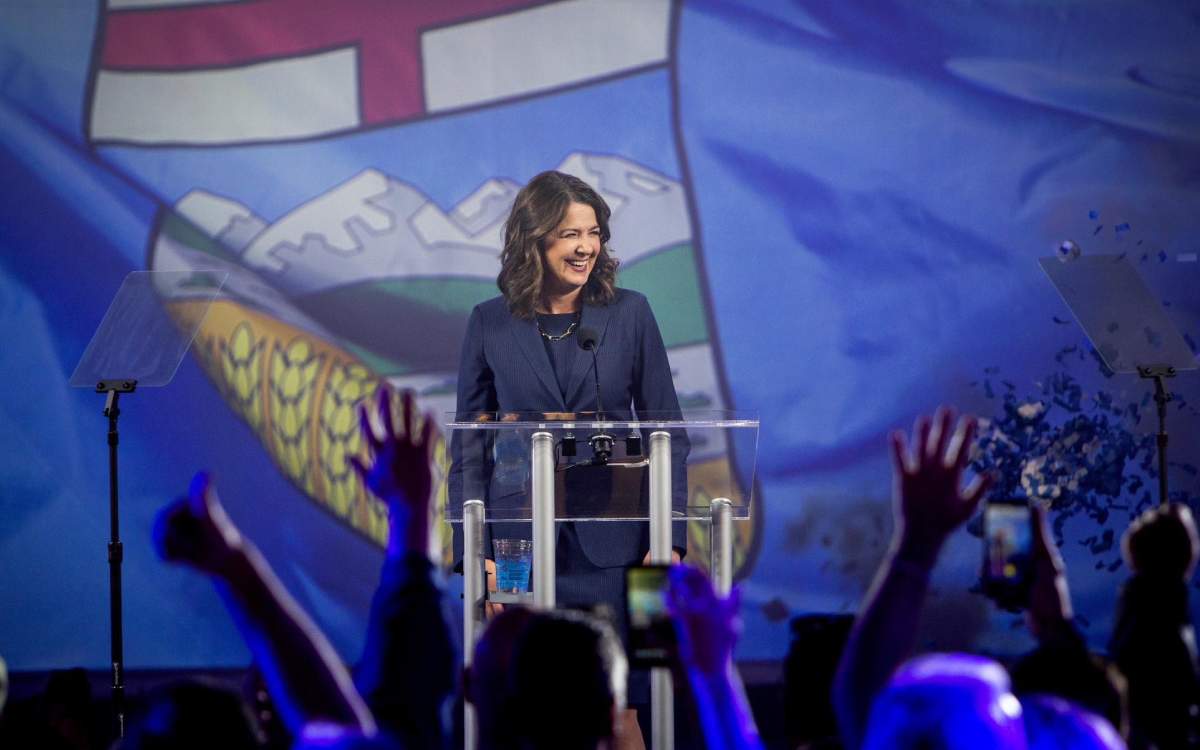 Predicted to end in a nailbiter on election night, on Monday Albertans awarded Danielle Smith's UCP 49 seats in government, a comfortable 11-seat victory over Rachel Notley's NDP. The UCP won 52.6 per cent of the popular vote, compared to 44 per cent for the NDP. Photo credit: Twitter/Danielle Smith
It was billed as a nailbiter, but in the end it didn't turn out that way. It was also a provincial election that garnered an inordinate amount of national interest, as a victory by the NDP was presumed to be an endorsement of the Trudeau government's energy policies, while a United Conservative Party (UCP) win would mean more provincial pushback against several federal Liberal policies that are becoming increasingly unpopular as Canadians experience the impacts of higher carbon taxes, persistent inflation, and a slowing economy.  
The pre-election period in Alberta was beset with more than the usual number of scandals, which sometimes seemed to occupy the news more than did substantive economic and social policy issues. The only issues that received much attention during the campaign were health care, with the NDP harping on the threat of people having to pay out of pocket for health services if the UCP formed government, and the economy, emphasized by the UCP, as it is a perceived weakness of the NDP. 
As recently as a few months ago, the race looked like it was Rachel Notley's to lose. But lose she did, and more significantly than expected throughout the campaign. Unlike in most other Canadian elections, with only two political parties realistically likely to win any seats, a slim one-seat margin is sufficient to attain a majority government in the 87-seat Alberta legislature.
Historically, Calgary is the real electoral battleground as rural Alberta is reliably Conservative and government-dominated provincial capital Edmonton tends to vote for the NDP. This election was no different, although both of the largest cities in the province have been subject to the increased crime, drug and homelessness problems that have plagued so many other cities across Canada in the last few years. In some locations, this has led to more conservative, law-and-order type candidates winning as voters believe they are more capable of dealing with these issues. 
Those regional differences continued in yesterday's election, with Edmonton voting almost unanimously for the NDP, rural Alberta dominated by the UCP, and Calgary splitting the vote between the UCP and NDP, with the former winning fewer seats than in the previous 2019 election. Considering that the 2019 election was a landslide for the reconstituted Conservative party under leader Jason Kenney, it was likely inevitable that the UCP would lose some seats in Calgary ridings. 
Unfortunately, as seems to happen all too often in elections of late, Elections Alberta was having problems getting results reported in a timely manner, delaying final results unnecessarily. 
At time of publication, the seat count sits at 49 for the UCP and 38 for the NDP – not exactly the neck-and-neck race that was predicted by so many of the pollsters. The results mean a fairly comfortable majority for the UCP and Danielle Smith, who had not yet faced a general election after being elected as UCP leader in October 2022. One question that is sure to arise following this election is whether Rachel Notley will try to hang on as NDP leader after two consecutive electoral defeats. During her concession speech, she stated that she planned to stay on as leader, but the party may decide otherwise.  
One of the arguments that seemed to hold sway during the election was that with Justin Trudeau in Ottawa backed up by NDP leader Jagmeet Singh, having a similarly-minded Premier in Alberta in the person of Rachel Notley would be too much for Alberta to bear. Given the anti-Alberta stance of the federal government, having a strong opponent in Alberta is good for Canada considering the immense economic and financial contribution Alberta makes to the rest of the country. 
From a business perspective, a UCP victory is good news as the NDP had promised a number of tax increases and anti-oil industry policies that would benefit neither the economy nor average Albertans. 
From a personal perspective, I worked with Danielle Smith for several years when I was President of the Canadian Federation of Independent Business and she was the CFIB Director of Provincial Affairs for Alberta. I think she will make a fine Alberta Premier.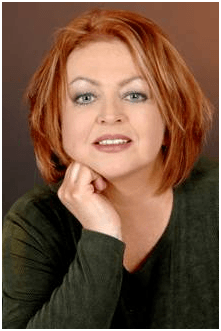 Catherine Swift is President of the Coalition of Concerned Manufacturers & Businesses of Canada (CCMBC). She was previously President of Working Canadians from 2015-2021 & President & CEO of the Canadian Federation of Independent Business (CFIB) from 1995-2014. She was Chief Economist of the CFIB from 1987-1995, Senior Economist with TD Bank from 1983-1987 & held several positions with the federal government from 1976-1983.
She has published numerous articles in journals, magazines & other media on issues such as free trade, finance, entrepreneurship & women business owners. Ms. Swift is a past President of the Empire Club of Canada, a former Director of the CD Howe Institute, the Canadian Youth Business Foundation, SOS Children's Villages, past President of the International Small Business Congress and current Director of the Fraser Institute. She was cited in 2003 & 2012 as one of the most powerful women in Canada by the Women's Executive Network & is a recipient of the Queen's Silver & Gold Jubilee medals.
She has an Honours BA and MA in Economics.