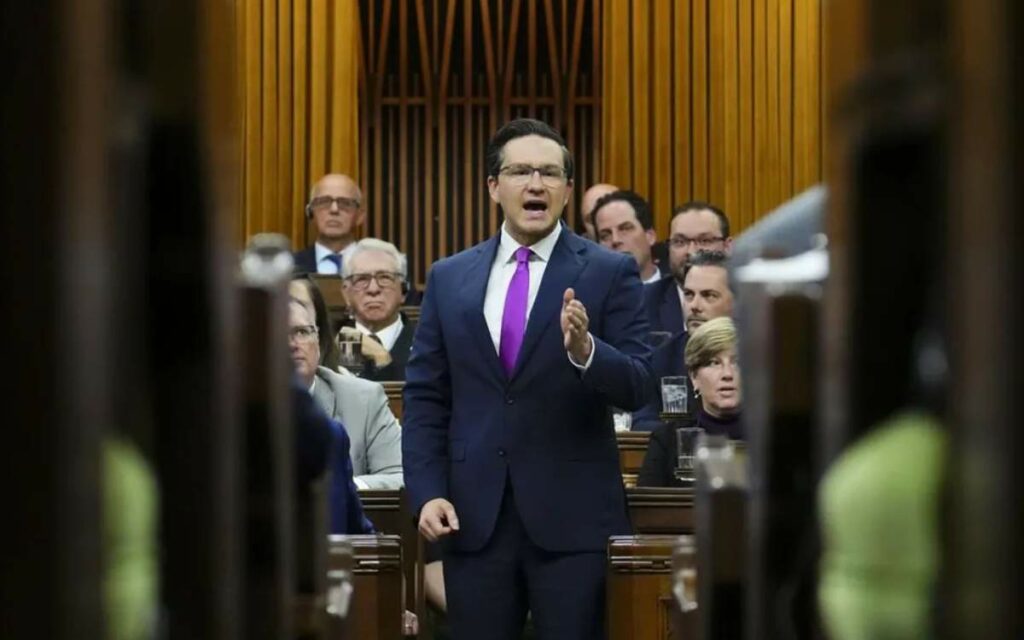 This past year was challenging, but harder times are likely ahead. Canadians deserve a government, and political leaders across the spectrum that will be willing to compromise and challenge the status quo for the betterment of our country. Pictured is Conservative Party leader and head of Canada's Official Opposition Pierre Poilievre. Photo credit: The Canadian Press/Sean Kilpatrick
It doesn't feel like Canadians agree on much these days, but I think most can acknowledge that 2022 was a rough year, with no clear-cut answers on how to fix the problems that bubbled to the surface.
This time last year, the Omicron variant led to a resurgence in COVID cases after a quiet summer when it felt like the pandemic was finally winding down. Ontario, among other provinces, would ring in the new year by entering a partial lockdown. 
Coinciding with the setback of lifting restrictions caused by new variants, a trucker convoy would roll into Ottawa and set up camp for several weeks. Small businesses in the downtown core were forced to shutter their doors, and residents took to social media to complain about the disruption caused by the incessant honking and street closures.
What started as a protest to push back on the federal government for imposing vaccine mandates on previously exempted truck drivers traveling between Canada and the United States would turn into a rally cry for disgruntled individuals who took issue with federal mandates. Freedom, they said, was at stake.
While the trucks would eventually be towed and campsites were packed up after the declaration of the Emergencies Act by the federal government, it would be several more months before Canadians could shed their masks and their ArriveCAN apps. Finally, it felt like the country could heal after more than two years of restrictions that kept families, friends and colleagues from being in-person.
Cue the downturn of the economy. You've likely noticed that everything is more expensive today than it was this time last year. From home heating, to groceries, to paying your rent and mortgage, everyday essentials are costing more, with no end in sight. Core inflation rates remain overheated, and interest rates have risen at their fastest pace in decades. 
Finally, you can't have a year-end wrap up without mentioning the Canadian healthcare system, which at any given moment seems to be on its last legs. For months, emergency rooms have been closing sporadically as hospitals deal with staff shortages and employee burnout. Coupled with a shortage of over-the-counter drugs and a difficult flu and respiratory virus season that has meant triaging staff, no province has been immune to the problems plaguing the healthcare system. 
As these issues played out both in real life and in the media, they were all accompanied by sensationalist headlines. The old saying "if it bleeds, it leads" was never truer than in the last year. With each new problem, it seemed time and again that federal political leaders had a hard and fast-talking point to respond with that not only failed to meet the moment but also showed a serious lack of insight into how to fix these issues plaguing our country.
2022 was challenging, but harder times are likely ahead in 2023. Canadians deserve a government, and political leaders across the spectrum that will be willing to compromise and challenge the status quo for the betterment of our country. 
This means not letting people feel like public policy is failing them to the point where they need to shut down the streets to have their voices heard. It means looking at the failings of our healthcare system critically, and employing badly needed change to ensure that doctors stay in Canada and patients can access an ER if and when needed. And it means looking at our lagging economy, and finding ways to kickstart growth while making life more affordable and ensuring our social safety net remains intact. 
Saturday marks the end of the year, with a fresh start on the horizon filled with opportunity and optimism. If federal politicians are going to continue to preach on the international stage that Canada is the greatest country in the world, they owe it to Canadians to use the new year as an opportunity to turn talking points into reality.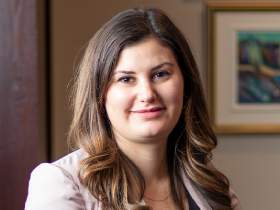 Josie Sabatino is a Senior Consultant at Summa Strategies, focused on providing strategic insight and helping clients meet their objectives in an ever changing and complex political and regulatory environment. Prior to joining Summa, Josie spent nearly a decade in political communications and most recently served as the Director of Communications to the Hon. Erin O'Toole, former Leader of the Official Opposition.