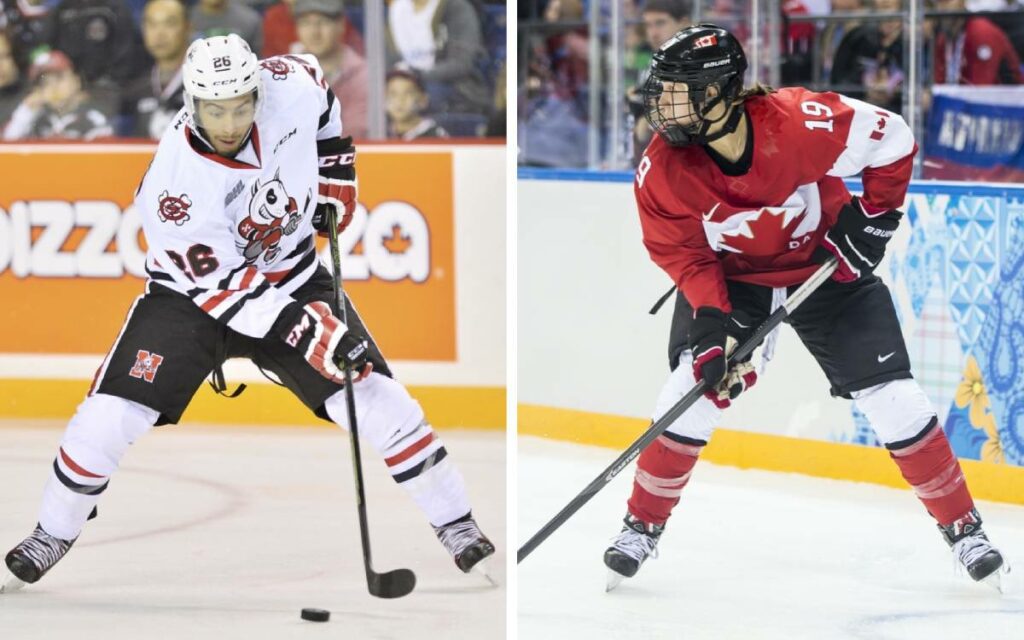 Ho-Sang (left) and Jenner (right) for Canada; Smith for China.
"I can't even describe it."
Those are the words of former Niagara IceDog Josh Ho-Sang after being named to Team Canada's Olympic men's hockey roster.
"The fact that I was even on (Hockey Canada's) radar means a lot to me, but I wouldn't have been able to do this without the opportunity that was given to me by (Toronto Maple Leafs general manager) Kyle (Dubas) and how the (Toronto) Marlies have treated me," explained Ho-Sang, who played almost two full seasons with the IceDogs from 2014 to 2016, scoring 40 goals and 186 points in 143 games. 
"It's really cool. I haven't worn red in a while. So, I'm really excited about that. I like red. It's my favourite colour." 
The last time Ho-Sang wore a Canada jersey was during the 2012-13 season when he played with Connor McDavid on Canada (Team Ontario) under-17 team. 
With no NHLers allowed to play in Beijing this month, it was a perfect opportunity for Ho-Sang and others to represent Canada. 
The 26-year old Ho-Sang, a former first-round draft pick of the New York Islanders, had 11 goals and 20 points in 27 games with the Leafs (AHL) affiliate in the Toronto Marlies when he left to join Canada's Olympic team.
"I talked to a few of his GMs in the last couple of years, and his maturity and the way that he's grown as a person, they all rave about him," Team Canada general manager Shane Doan said. 
"When you watch him move (on the ice), and you watch him handle the puck and do the things he can do, not a lot of people in the world can do that. I'm looking forward to seeing what he can do for us."
And although he hasn't received the call up to the Maple Leafs yet, members of the organization will be cheering for him in Beijing.
"We're proud of him here," Leafs forward and elder statesman Jason Spezza said when asked about Ho-Sang's Olympic nod. "He's a guy that's worked really hard to change the narrative around his game."
Maple Leafs head coach Sheldon Keefe offered this when asked about Ho-Sang:
"He's worked to get better and reestablish himself here in North America and he's done a good job of that and recognition of the Olympics is obviously a very good thing. 
And I think all of this is through the work that he has put in, combined with, of course, the talent that he has."
Ho-Sang's NHL aspirations are now on hold as he has the rare opportunity to represent his country at the Olympic Games.  
"This is a moment that is a once-in-a-lifetime opportunity. And it's fleeting, you know? It goes by as quick as it comes," Ho-Sang added.
"And I don't want to blink," the 26-year old said. 
"I'm thinking about the group of men that have come here and the job that we want to do."
A separate group of men, Team China, features another former IceDog in goaltender Jeremy Smith. 
Smith, 32, played with the IceDogs during the 2008-09 season, where he competed in 38 games after coming over from the then-Plymouth Whalers in a trade. 
The former second round pick of the Nashville Predators is now the number one netminder for the Kunlun Red Star in China of the Kontinental Hockey League (KHL), and is expected to be the starter for the Chinese National Team in Beijing. 
Team Canada's Olympic women's roster features now three-time Olympian Brianne Jenner, who lived in St. Catharines for a decade and attended Ridley College.
The 30-year-old was named St. Catharines Athlete of the Year in 2014. 
The Canadian women open preliminary action in Beijing on Feb. 2 against Switzerland, while the men take on Germany on Feb. 10 in preliminary round play.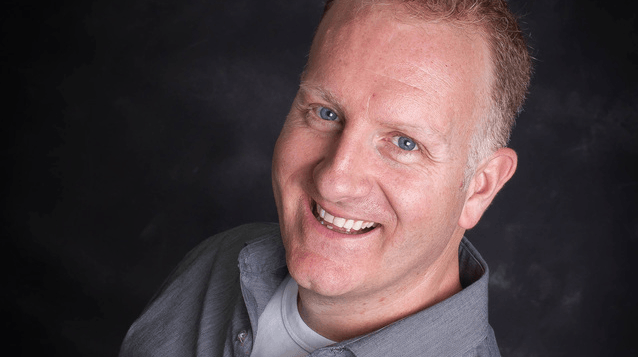 Rod Mawhood is a lifelong Niagara native who has had the pleasure of working in all three mediums – Radio, Print and TV – for over 20 years. His first announcing gig was with the then St. Catharines Stompers. Since then he's worked in radio and TV in Toronto, and currently is the announcer for the Niagara IceDogs and Niagara River Lions.
Rod also covers the Buffalo Bills for FOX Sports and the Buffalo Sabres for NBC Sports.