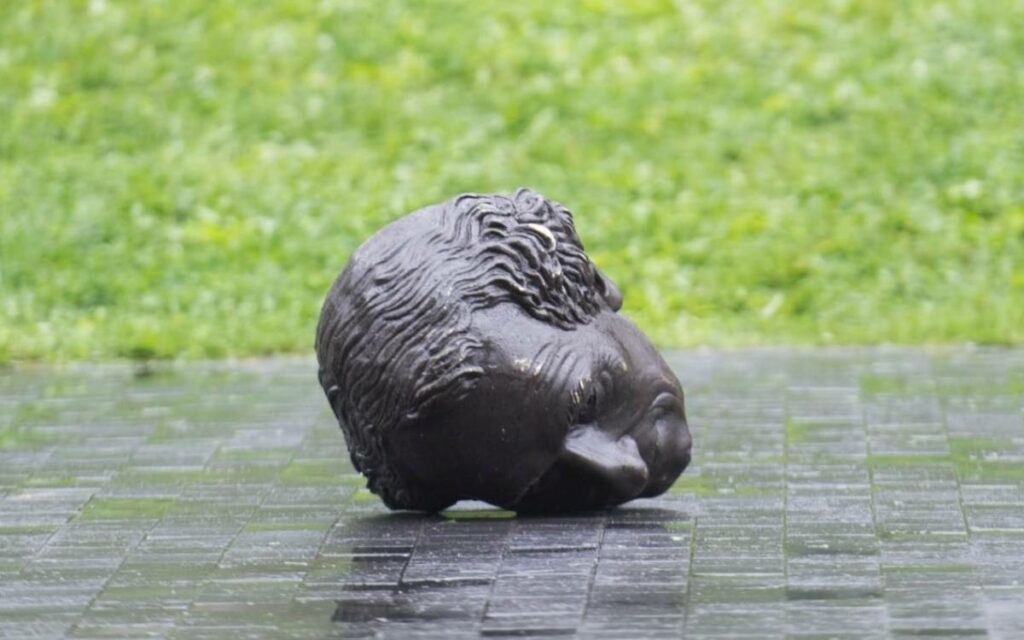 From Sir John A. Macdonald to the most minor characters from Canada's past, no one appears safe from the woke's attempts to erase and revise reality. Photo credit: The Canadian Press/Graham Hughes
When reflecting on Canadian history these days it seems to be, at best, an exercise of self-flagellation and, at worst, the expunging of historical facts to promote specific narratives. Woke activists are intently, purposefully rewriting Canadian history and their actions are being furthered – in some cases sponsored – by the Trudeau Government. 
It is the oft quoted George Orwell who wrote, "The most effective way to destroy people is to deny and obliterate their own understanding of their history."
And so it has passed with one of Canada's Founding Fathers of Confederation and first Prime Minister Sir John A. Macdonald, pioneer educator Sir Edger Ryerson, Upper Canada Governor John Graves Simcoe, Halifax founder Lt.-Gen. Edward Cornwallis, as well as Hector-Louis Langevin, Samuel de Champlain, Captain James Cook, Henry Dundas… 
Candice Malcolm, founder and editor-in-chief of True North, has been a constant critic of the woke refashioning our country's history. In a 2021 editorial, Malcolm assessed, "According to the woke, everyone and everything is viewed through the lens of race, and anyone who doesn't bow down to the woke mantra gets mobbed, bullied and ultimately canceled. The ultimate goal of the woke mob is to tear down what they call hierarchies of power, essentially dismantling every institution in our society. Canada seems to be ground zero for this new uprising."
The woke's revisionism of Canadian history got a huge boost in 2019 when the federal cabinet issued a directive to review and revise historic plaques and monuments nationwide to address concerns of the Canadian legacies of "colonialism, patriarchy and racism". Then Environment Minister Catherine McKenna directed more than 2,100 historical designations be inspected to, in her own words, "guide the way history is shaped at Parks Canada places for years to come."
The federal Historic Sites and Monuments Board set about to develop new designations that would "address conflict and controversy" and "power dynamics"; "confront the legacy of colonialism and its impact on Indigenous peoples"; stress "inclusiveness"; and focus on "diversity of race, class, gender, sexuality, ability and religion."
As a result of this review, Blacklock's Reporter reveals that a total of 205 plaques and monuments are placed on a blacklist for removal based on "public requests" and/or "identified as urgent by Indigenous consultants." A few examples are cited: 
A Toronto plaque honouring Goldwin Smith, prolific and celebrated 19th century journalist and editor, is being reviewed due to complaints about specific antisemitic comments found in his writings.

An Ottawa plaque placed in 2012 for Dr. Helen MacMurchy, Canada's first federal director of children's welfare, is under review due to her controversial association with eugenics in the early 1900s. 

In Saskatchewan, all plaques commemorating battles of the 1885 North-West Rebellion are to be "vetted with the First Nations" for revision.  
Increasingly Canadians learn of the federal government's obvious attempts at obliterating or revising the country's history. It was recently revealed that the federal cabinet was responsible for ensuring Canada would not issue commemorative medals in observance of the Queen's platinum jubilee. Justin Trudeau's Quebec Lieutenant Pablo Rodriquez, who currently is Canadian Heritage Minister, led a cabinet discussion that nixed jubilee medals to recognize the remarkable longevity of Canada's Head of State. (Aside from snubbing our Queen, this cabinet decision also prevented Canadians of Commonwealth ancestry any chance to formally celebrate Canada's British history.) 
Earlier this year the news surfaced that Leslie Weir, Canada's chief archivist, is systematically purging documents from the federal government's webpages. Weir is rewriting the government's account of the country's history, expunging documents that "may offend people." Without a definition of "offensive," more than 7,000 web pages on the Library and Archives Canada website have already been removed. These include references to PM Macdonald and Egerton Ryerson, the War of 1812, and "Anything lacking Indigenous perspectives and/or that ignores or dismisses the impact of colonialism on First Nations, Inuit and the Metis Nation."
The Library and Archives Canada website also recently deleted a "History of the Prime Ministers of Canada" from its webpages. Weir and her colleagues have labelled this information "outdated and redundant."
Increasingly, historical references are being removed from the public space. These actions are not restricted to the federal government. For example, the Ontario government removed from the Legislature's lawn and crated a statue of Sir John A. Macdonald; the Manitoba government will not replace the toppled statue of Queen Victoria at its Legislature; and the BC government approved the Royal BC Museum's move to close its floor of exhibits dedicated to the early logging and fishery settlers of Canada. 
The deliberate revision and removal of our country's history is occurring in spite of a majority of Canadians who oppose the woke's actions. A Leger poll conducted in February for Postmedia found that 44 per cent want a version of history that relates both "good and bad." Another 30 per cent opposed "rewriting" history because the people involved "do not look good by today's standards."
Yet, the woke are having a direct impact on how Canadians view their nation's history. Another 2022 Leger poll, this one completed for the Association for Canadian Studies, found that 51 per cent of Canadians believe Canada was founded by three people: British, French and Indigenous peoples. Furthermore, one in four Canadians under the age of 25 believe Canada was founded solely by Indigenous peoples. This is in spite of the facts that underline the original notions and the evolution of this country's nation state: the agrarian New France settlement in 1534 and the victorious British conquest of 1763, the establishment and adherence to "peace, order and good government", the Confederation agreement, a fledgling Dominion's proud contributions to WW1 and WW2, etc.
Herein lies the serious issue with the woke activists' revisionism. It points to an Orwellian fate that will have Canadians' sense of their origins and core values blurred and confused. Recall that scene in the novel 1984 when Winston is talking with an old man in a pub about their history before the Revolution: "Within twenty years at most, he reflected, the huge and simple question 'Was life better before the Revolution than it is now?' would have ceased once and for all to be answerable." 
And so it has appeared to have passed with Sir John A., and so it may pass with Canada.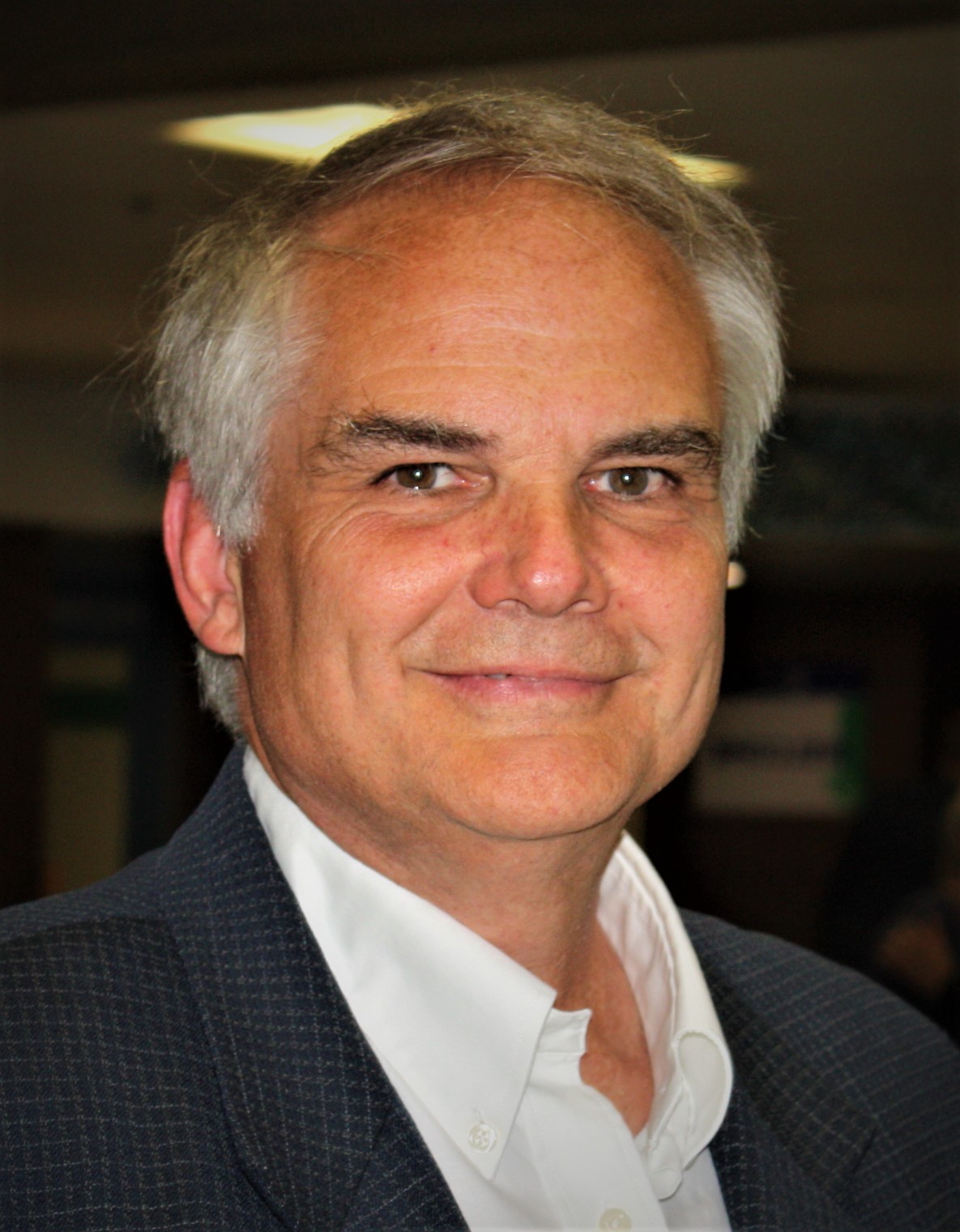 Chris George is an advocate, government relations advisor, and writer/copy editor. As president of a public relations firm established in 1994, Chris provides discreet counsel, tactical advice and management skills to CEOs/Presidents, Boards of Directors and senior executive teams in executing public and government relations campaigns and managing issues. Prior to this PR/GR career, Chris spent seven years on Parliament Hill on staffs of Cabinet Ministers and MPs. He has served in senior campaign positions for electoral and advocacy campaigns at every level of government. Today, Chris resides in Almonte, Ontario where he and his wife manage www.cgacommunications.com. Contact Chris at chrisg.george@gmail.com.